Suppliers
Suppliers Directory
Suppliers Directory Content Here
Howden

(NCA Sponsor)
---
1 Linear Park, Avon Street, Temple Quay, Bristol, B52 0PS
---
Howden UK have been the National Care Association's preferred insurance provider since 2005, a partnership of which we are very proud.
Our Care division which included Care Home Insurance Service ('CHIS') and PrimeCare has over 20 years' of experience and expertise in providing insurance solutions for care homes in the UK. Much like the NCA, we are striving to improve standards.
All our products and services are designed around the particular needs of care providers. We work together with you to understand your business's risks and help design an insurance solution that provides the right cover for you. This ranges from protecting the your main exposures, your property, revenue and liabilities, to other relevant requirements such as cyber protection, statutory engineering inspection, management liability covers, legal expenses, minibus cover etc.
If you have a question relating to any insurance matter, please speak to a member of the Howden Care team on 0117 205 1850.
IPA

(NCA Sponsor)
---
IPA Purchasing Oak House, 39-41 The Parade Claygate, Surrey, KT10 0PD
---
IPA Purchasing - the appointed purchasing consortia to the National Care Association.
Free Purchasing Service & No minimum contract period ... as we are confident in our ability to deliver the best savings and supplier service you can have
Discounted prices with more than 300 suppliers • Continuous Price Analyses to monitor and control your costs without compromising on quality
Quality and Food Safety Approved Supplies guaranteed in our Due Diligence Contract • Monitored Supplier and Delivery Performance to ensure accurate service
Assigned Product Sourcing Specialists dedicated to deal with all of your enquiries and resolve any invoice or supplier issues if they should occur • Frequent Customer Care dialogues and visits to make sure you are 100% happy
Training by the suppliers and Extended Warranties from manufacturers • Comparative Performance Reports give a clear indication of the effect of food policy decisions
Supplies Sourcing Service for products you require on a more infrequent basis. • Supplier Offers and Promotions with Samples sent out monthly so you are informed first hand of the best deals
Option of Central Billing Scheme to pay all of your monthly invoices from different suppliers in one payment. • Points Reward Scheme to earn money while purchasing. Points can be redeemed at the end of the year either by a credit note against your account or a cheque.
With IPA you can Save up to %50 on your invoices with leading catering, clinical & medical, furniture, equipment, uniform, utility and many other suppliers.

See a selection of the most popular suppliers:

3663
Brakes
Dairy Crest
KFF
NCB Foodservice
Bunzl
Cannon
Intacare
Johnson Diversey
Aid Call
Care Shop
Meltemi
Badgemaster
JLA Ltd

(Supplier)
---
JLA Limited, Meadowcroft Lane, Ripponden, West Yorkshire, HX6 4AJ
---
As the UK's leading supplier of commercial laundry machines, JLA continues to be the care industry's number 1 partner of choice for providing solutions that will reduce the hassle and cost of running critical areas of your business - and deliver the highest standards of hygiene. Our OTEX Ozone Disinfection system is unbeatable when it comes to killing micro-organisms such as MRSA and C.Difficile, while our latest SMART Wash and SMART Dry technology could save you around a third on your energy bills. Across all our innovations though, specially formulated JLA detergents will ensure you get the best wash in every wash.

But our expertise doesn't end there. Our new range of cooking, refrigeration and dishwashing equipment (including combi ovens, oven ranges, fridges, freezers and dishwashers) means you can benefit from first class machines and service in your kitchen too. And because we know how important infection control is to you, we've also developed a range of time-saving sluice room solutions to enhance your hygiene procedures and make life easier and more pleasant for both staff and residents.

Of course, whatever you need in terms of equipment is backed up by unrivalled support. In addition to market-leading machines, we offer 7-day breakdown cover, rapid response and 24/7 freephone assistance and planning/design services as well as project management capabilities.
Log my Care

(Supplier)
---
Launch 22 , 32 Cubitt Street, Kings Cross. London, WC1X OLR
---
Log my Care is the new, free and easy way to get your care home using electronic care plans in just a few minutes. We've worked directly with carers, managers and care-home owners to create a system that helps everyone in residential care to do their jobs better. To top it off, we're always improving the Log my Care system, with more features to help you provide the best care possible. To find out more or get the care management system in your home, visit www.LogmyCare.co.uk

What are you waiting for? Get logging!
View our video explaining what we do on YouTube: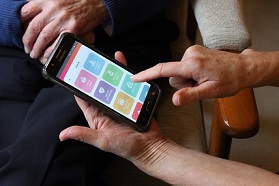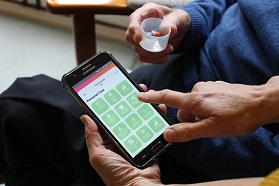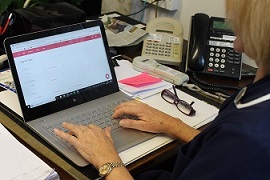 .
.
.
.
.
.
.
.
.
.
.
.
.
.
.
.
.
.
.
.
.
.
London Osteoporosis Clinic

(Supplier)
---
London Osteoporosis Clinic, 9 Harley Street, London, WIG 9QY
---
Dr Taher Mahmud is a consultant rheumatologist and a co-founder and director of The London Osteoporosis Clinic. He trained in London at King's College Hospital, St Thomas' Hospital and Guy's Hospital. His interests include holistic osteoporosis treatments, raising awareness about bone health and prevention of osteoporosis fractures.
START YOUR JOURNEY TO LIVING PAIN FREE TODAY

The London Osteoporosis Clinic has a wealth of free information and tools that can help you manage your arthritis, osteoporosis or rheumatism, available at www.londonosteoporosisclinic.com. You can book a face-to face appointment with one of the clinical experts through the website. To book an online consultation, email pa@londonosteoporosisclinic.com.
SPECIAL OFFER
The London Osteoporosis Clinic is offering readers of National Care Association 50% off Bronze memberships access to a wealth of support to help manage and reverse arthritis, osteoporosis and rheumatism, including nutrition and exercise plans, online screening consultation, from as little as £5 per month. Find out more at www.londonosteoporosisclinic.com/mb

HCA The Shard,
32 St Thomas Street,
London, SE1 9BS

LUSTALUX GRAPHICS (Dementia friendly)

(Supplier)
---
---

PrePro Consult

(Supplier)
---
---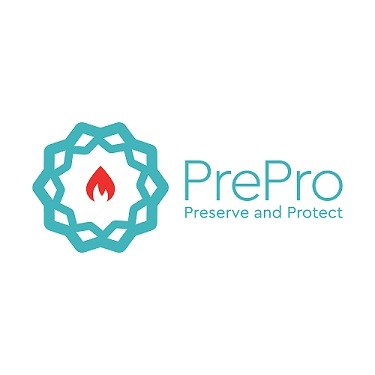 Are you worried about fire safety at your premises? Have you got a clear fire emergency plan that doesn't rely on the fire brigade? How would your staff deal with a fire in the middle of the night? These are common concerns we hear from the care home sector, but they needn't be daunting or expensive to plan for.
At PrePro we provide practical, sensible and effective fire safety advice. We specialise in the care home and sheltered accommodation sectors. We work closely with our clients to build mutual trust, give you continued peace of mind and ensure compliance with fire safety legislation.
Give yourself a basic fire health-check right now: Do you have a fire risk assessment that has been reviewed in the past 12 months? Are the outcomes sensible and easy to understand? Do you have a working and serviced fire alarm with automatic fire detection in every room? Do you have fully operational fire doors that you check regularly? Have all staff had evacuation training? Are there Personal Emergency Evacuation Plans (PEEPs) specifically for vulnerable residents? If the answer is 'no' to any of these questions, then you will not be compliant with fire safety legislation.
It's generally not the risks you know about that will cause you a problem, it's the ones that you don't… we offer helpful advice and guidance on all fire related matters. Please get in touch for further information or take a look at our website to learn about us, our qualifications and experience.
Testimonial.
"We have been very impressed with the approach that Chris and Jon have taken towards fire safety arrangements across our premises. Their fire risk assessment reports have provided us with robust fire safety compliance for our property portfolio based on their extensive knowledge and experience in the sector. Their advice is simple, consistent and effective and can always be evidenced in published guidance. Their approach of "challenge and change" would be invaluable to any organisations who want to review and enhance fire safety arrangements in their premises in a cost effective manner and I would highly recommend their services".
Daniel Chakimi – Director, Jewish Blind and Disabled
Quality Care Consultant Services

(Supplier)
---
2 Station Road, Puckerbridge, Ware, SG11 1SN
---
QUALITY CARE CONSULTANT SERVICES specialise in helping providers and managers to meet CQCs standards. With over 40 years' experience of service provision and inspection, we can offer expert advice and document support to improve your CQC rating. We work with care homes and domiciliary care agencies. All client groups are covered.
Our specialism is in assisting small independent providers. We can:
make checks against the CQC KLOES before an inspection is due
visit at intervals to assist homes on an ongoing basis
support homes in times of crisis
We have experience of helping homes to get out of special measures, challenging CQC where they are in error, supporting managers to change practice and assisting with required CQC communication.
Quality Care consultancy action plans focus on what needs to be done to achieve compliance. Where possible we offer industry standard procedures at no extra cost.
Our visits can help you with the complexities of care provision and keep you up to date with changes in regulation and practice.
Find out more about Quality Care Consultancy Services by emailing info@janettecuthbert.co.uk or visit our website www.qualitycareconsultantservices.co.uk
Quality Compliance Systems

(NCA Sponsor)
---
---
Quality Compliance Systems (QCS) provides high quality bespoke Care Quality Commission (CQC) policies, procedure and toolkits for Adult Social Care providers.
No matter whether you're a start-up or an established service provider. QCS is the simple way to meet the new Fundamental Standards and prepare you for the new CQC inspection regime.
QCS can help you
Provide evidence to meet the 5 Key Questions
Meet all your KLOEs
Support your PIR
Survey your stakeholders
Coordinate your Risk Assessments
Develop Care Plans and much more.
Our policies and procedures are continuously updated in order to provide you with the most up-to-date, comprehensive, and user-friendly documents available.


If you're not a QCS customer, what are you waiting for? We offer a no-obligation FREE trial. Call us today on 0333 405 33 33 to find out why we are the go to resource for over 33,000 users nationwide.
Radio Reminisce

(Contact)
---
---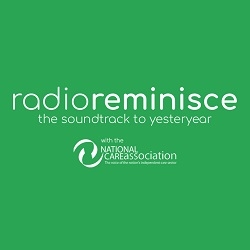 Radio Reminisce. The new online radio service for the care sector, mature listeners and beyond!

Radio Reminisce is proud to provide an online radio service dedicated to the care sector and a matured listener demographic. We provide a 24/7 radio stream live from our home page providing the music that matters and daily news in a non-commercialised environment. Our subscription on-demand radio programmes, including our very own DFA (Dementia Friendly Audio), are tailored to the care sector but can be accessible to all and enjoyed by everybody.