Suppliers
Suppliers Directory
Suppliers Directory Content Here
Log my Care

(Supplier)
---
Launch 22 , 32 Cubitt Street, Kings Cross. London, WC1X OLR
---
Log my Care is the new, free and easy way to get your care home using electronic care plans in just a few minutes. We've worked directly with carers, managers and care-home owners to create a system that helps everyone in residential care to do their jobs better. To top it off, we're always improving the Log my Care system, with more features to help you provide the best care possible. To find out more or get the care management system in your home, visit www.LogmyCare.co.uk

What are you waiting for? Get logging!
View our video explaining what we do on YouTube: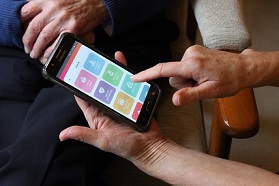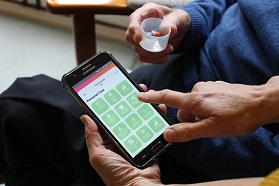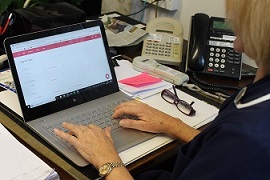 .
.
.
.
.
.
.
.
.
.
.
.
.
.
.
.
.
.
.
.
.
.
London Osteoporosis Clinic

(Supplier)
---
London Osteoporosis Clinic, 9 Harley Street, London, WIG 9QY
---
Dr Taher Mahmud is a consultant rheumatologist and a co-founder and director of The London Osteoporosis Clinic. He trained in London at King's College Hospital, St Thomas' Hospital and Guy's Hospital. His interests include holistic osteoporosis treatments, raising awareness about bone health and prevention of osteoporosis fractures.
START YOUR JOURNEY TO LIVING PAIN FREE TODAY

The London Osteoporosis Clinic has a wealth of free information and tools that can help you manage your arthritis, osteoporosis or rheumatism, available at www.londonosteoporosisclinic.com. You can book a face-to face appointment with one of the clinical experts through the website. To book an online consultation, email pa@londonosteoporosisclinic.com.
SPECIAL OFFER
The London Osteoporosis Clinic is offering readers of National Care Association 50% off Bronze memberships access to a wealth of support to help manage and reverse arthritis, osteoporosis and rheumatism, including nutrition and exercise plans, online screening consultation, from as little as £5 per month. Find out more at www.londonosteoporosisclinic.com/mb

HCA The Shard,
32 St Thomas Street,
London, SE1 9BS

Meltemi

(Supplier)
---
---
Meltemi have been providing work uniforms for over 30 years and are an official NHS uniform supplier. Our healthcare uniforms are available for both men and women, as well as unisex, creating a coordinated and unified look throughout the team.
Our range includes scrubs, tunics, healthcare trousers, t-shirts, outerwear, maternity healthcare uniforms, and much more.
We have a wide variety of colours, styles, sizes and fits to ensure your staff are comfortable, protected and able to move easily for the entire shift with minimal distraction.
You can either order directly through our website or call us on 01603 731330 if you would like some further guidance on choosing the best uniforms and to order via a member of our sales team.
No1plus Furniture and Interiors

(Supplier)
---
---
At No1plus we provide furniture and interiors for a wide range of sectors including residential care homes, dementia homes, nursing homes, mental health and others care areas. Working with owners, managers, and staff we help improve your care home environment and can supply a bespoke package solution. Our company stock a large quantity of bedroom furniture items specifically developed for the care home environment. Beds and mattresses are all manufactured to contract quality and covered in fabrics flame retardant to source 5 and all water resistant protection.
We aim to be the customer's first choice for healthcare and contract furniture products by offering an outstanding product range, delivering a personal friendly service, low prices and exceptional support to the private, commercial, local authority and healthcare sectors.
No1plus have made every effort on our website to provide a clear and simple selection and ordering experience. We believe we offer a competitive and exceptional value for money service. As a result we are happy to display all our prices and charges clearly and openly.
Care home furniture.
For the safety of residents and guests, the majority of our furniture is designed with rounded edges to prevent injury following bumps or falls. As well as this, many pieces boast a microbial coating to assist with infection control and easy cleaning.
We offer: free delivery, solid furniture, safe furniture, 5 years warranty, all furniture made up, delivered to the rooms, collecting old furniture as well as dressing rooms from start to finish.
When it comes to furnishing your care home we know that you're looking for a service that is fast, efficient and great value for money. Not only that, we understand that you expect a certain level of quality when it comes to furniture. That's why, here at No1plus, we have put together furniture packages to make sourcing budget-friendly, luxurious furniture easier for you.
PrePro Consult

(Supplier)
---
---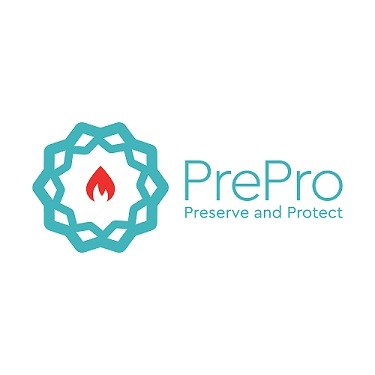 Are you worried about fire safety at your premises? Have you got a clear fire emergency plan that doesn't rely on the fire brigade? How would your staff deal with a fire in the middle of the night? These are common concerns we hear from the care home sector, but they needn't be daunting or expensive to plan for.
At PrePro we provide practical, sensible and effective fire safety advice. We specialise in the care home and sheltered accommodation sectors. We work closely with our clients to build mutual trust, give you continued peace of mind and ensure compliance with fire safety legislation.
Give yourself a basic fire health-check right now: Do you have a fire risk assessment that has been reviewed in the past 12 months? Are the outcomes sensible and easy to understand? Do you have a working and serviced fire alarm with automatic fire detection in every room? Do you have fully operational fire doors that you check regularly? Have all staff had evacuation training? Are there Personal Emergency Evacuation Plans (PEEPs) specifically for vulnerable residents? If the answer is 'no' to any of these questions, then you will not be compliant with fire safety legislation.
It's generally not the risks you know about that will cause you a problem, it's the ones that you don't… we offer helpful advice and guidance on all fire related matters. Please get in touch for further information or take a look at our website to learn about us, our qualifications and experience.
Testimonial.
"We have been very impressed with the approach that Chris and Jon have taken towards fire safety arrangements across our premises. Their fire risk assessment reports have provided us with robust fire safety compliance for our property portfolio based on their extensive knowledge and experience in the sector. Their advice is simple, consistent and effective and can always be evidenced in published guidance. Their approach of "challenge and change" would be invaluable to any organisations who want to review and enhance fire safety arrangements in their premises in a cost effective manner and I would highly recommend their services".
Daniel Chakimi – Director, Jewish Blind and Disabled
Quality Care Consultant Services

(Supplier)
---
2 Station Road, Puckerbridge, Ware, SG11 1SN
---
QUALITY CARE CONSULTANT SERVICES specialise in helping providers and managers to meet CQCs standards. With over 40 years' experience of service provision and inspection, we can offer expert advice and document support to improve your CQC rating. We work with care homes and domiciliary care agencies. All client groups are covered.
Our specialism is in assisting small independent providers. We can:
make checks against the CQC KLOES before an inspection is due
visit at intervals to assist homes on an ongoing basis
support homes in times of crisis
We have experience of helping homes to get out of special measures, challenging CQC where they are in error, supporting managers to change practice and assisting with required CQC communication.
Quality Care consultancy action plans focus on what needs to be done to achieve compliance. Where possible we offer industry standard procedures at no extra cost.
Our visits can help you with the complexities of care provision and keep you up to date with changes in regulation and practice.
Find out more about Quality Care Consultancy Services by emailing info@janettecuthbert.co.uk or visit our website www.qualitycareconsultantservices.co.uk
Quality Compliance Systems

(NCA Sponsor)
---
---
Quality Compliance Systems (QCS) provides high quality bespoke Care Quality Commission (CQC) policies, procedure and toolkits for Adult Social Care providers.
No matter whether you're a start-up or an established service provider. QCS is the simple way to meet the new Fundamental Standards and prepare you for the new CQC inspection regime.
QCS can help you
Provide evidence to meet the 5 Key Questions
Meet all your KLOEs
Support your PIR
Survey your stakeholders
Coordinate your Risk Assessments
Develop Care Plans and much more.
Our policies and procedures are continuously updated in order to provide you with the most up-to-date, comprehensive, and user-friendly documents available.


If you're not a QCS customer, what are you waiting for? We offer a no-obligation FREE trial. Call us today on 0333 405 33 33 to find out why we are the go to resource for over 33,000 users nationwide.
Radio Reminisce

(Contact)
---
---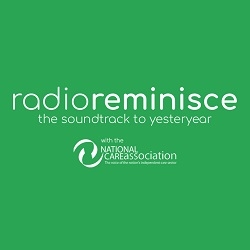 Radio Reminisce. The new online radio service for the care sector, mature listeners and beyond!

Radio Reminisce is proud to provide an online radio service dedicated to the care sector and a matured listener demographic. We provide a 24/7 radio stream live from our home page providing the music that matters and daily news in a non-commercialised environment. Our subscription on-demand radio programmes, including our very own DFA (Dementia Friendly Audio), are tailored to the care sector but can be accessible to all and enjoyed by everybody.
Signage for Care

(Supplier)
---
---
Signage For Care is a sub-brand of Wayfinders, a signage company based in Dublin who has been in business for 40 years. Our online shop is dedicated entirely to our new and innovative range of dementia friendly signage. We have been designing dementia friendly signage for care homes since the very beginning. We discovered a gap in the dementia signage market and decided to take matters into our own hands in 2016, which is when Signage For Care was born. Our signage is designed to meet all necessary requirements for a dementia friendly environment, such as high contrast and easy visibility, while still looking absolutely lovely.
SOLLA

(NCA Sponsor)
---
---
The Society of Later Life Advisers (SOLLA) is a NFP organisation founded in 2008 to help older people and their families find trusted accredited financial advisers who specialise in the financial needs of those in later life.
Good financial advice should help you make clear and informed decisions knowing that you have had the information and choices presented to you in a way that helps you make the best choices and decisions for you or for a family member.
A SOLLA accredited financial adviser can offer the added reassurance that they can give the practical help and guidance needed to help you make the right decisions at the right time.
Why use a SOLLA member?
You can be confident in the financial advice you will receive because all of our members:
Are specialists in advising older people on financial matters.
Have been awarded the Later Life Adviser Accreditation (LLAA) which is independently audited and endorsed by the Government Body, the Financial Skills Partnership (FSP) and recognised as the 'Gold Standard in financial advice for later life planning
Follow a strict code of conduct.
SOLLA accredited advisers can give advice on:
Retirement Planning - pensions and annuities
Equity release and other property options
Funding for care home fees
Funding for care in your own home
Savings and investments
Tax matters and estate and wealth planning