Suppliers
Suppliers Directory
Suppliers Directory Content Here
Quality Compliance Systems

(NCA Sponsor)
---
---
Quality Compliance Systems (QCS) provides high quality bespoke Care Quality Commission (CQC) policies, procedure and toolkits for Adult Social Care providers.
No matter whether you're a start-up or an established service provider. QCS is the simple way to meet the new Fundamental Standards and prepare you for the new CQC inspection regime.
QCS can help you
Provide evidence to meet the 5 Key Questions
Meet all your KLOEs
Support your PIR
Survey your stakeholders
Coordinate your Risk Assessments
Develop Care Plans and much more.
Our policies and procedures are continuously updated in order to provide you with the most up-to-date, comprehensive, and user-friendly documents available.


If you're not a QCS customer, what are you waiting for? We offer a no-obligation FREE trial. Call us today on 0333 405 33 33 to find out why we are the go to resource for over 33,000 users nationwide.
Radio Reminisce

(Contact)
---
---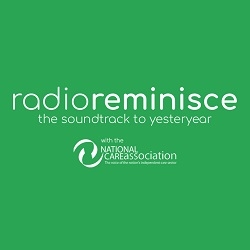 Radio Reminisce. The new online radio service for the care sector, mature listeners and beyond!

Radio Reminisce is proud to provide an online radio service dedicated to the care sector and a matured listener demographic. We provide a 24/7 radio stream live from our home page providing the music that matters and daily news in a non-commercialised environment. Our subscription on-demand radio programmes, including our very own DFA (Dementia Friendly Audio), are tailored to the care sector but can be accessible to all and enjoyed by everybody.
Signage for Care

(Supplier)
---
---
Signage For Care is a sub-brand of Wayfinders, a signage company based in Dublin who has been in business for 40 years. Our online shop is dedicated entirely to our new and innovative range of dementia friendly signage. We have been designing dementia friendly signage for care homes since the very beginning. We discovered a gap in the dementia signage market and decided to take matters into our own hands in 2016, which is when Signage For Care was born. Our signage is designed to meet all necessary requirements for a dementia friendly environment, such as high contrast and easy visibility, while still looking absolutely lovely.
Stay Safe Support

(Contact)
---
---
StaySafe.support is a free information and resource website signposting older people and their family, friends and carers, to the wealth of expert advice and support under one umbrella site. The contents of this site aim to help older people stay safe, remain healthy and independent and prevent avoidable hospital admissions resulting from accidents in the home environment.
We are pleased to offer the book SLIPS, TRIPS and FRACTURED HIPS written by Emma Hammett RGN
Please following the link to get your free copy https://staysafe.support/slips-trips-and-fractured-hips/
In addition.
First Aid for Life is an Award-winning first aid training business that specialises in Care Certificate compliant first aid for Carers. Trainers are highly experienced health and emergency services professionals, group courses available nationally, and scheduled courses for individuals in London. For more information please visit www.firstaidforlife.org.uk or email Emma Hammett emma@firstaidforlife.org.uk
Taremtec Ltd

(Supplier)
---
---
CBSecurepass Visitor, Staff and Resident electronic sign in system is a unique 3 in one solution designed to help care homes effectively and efficiently manage visitor, staff and resident on one single platform.

In addition, the payroll and roster section have a fully automated biometric payroll solution, which will not only authenticate your paid member of staff, but significantly reduce administrative costs when preparing wages.
CBSecurepass will save your care home money by reducing the time spent in preparing wages in 5 simple steps:
Step1. Staff details uploaded on to the CBSecurepass system
Step 2. Rota uploaded in seconds using a spreadsheet template
Step 3. Email staff their rota
Step 4. Staff sign in and out using biometric device when on duty
Step 5. Produce a payroll report that can be exported into a payroll software
It's as simple as that!
For a small investment you can SAVE THOUSANDS OF POUNDS per annum in man hours.
We are so confident in our product that we are happy to offer a 14 DAY FREE TRIAL before making a purchase.
You have nothing to lose and everything to gain!
Request for your 14 Day Free Trial today by emailing freetrial@taremtec.com or calling us on 0208 127 8060. Alternatively, you can register your interest on www.taremtec.com/carehomefreetrial and we will be happy to set you up.
TRUST ID LTD

(Supplier)
---
9 GreyfriarsRoad, Reading, RG1 1NU
---
If you're making manual Right to Work checks, TrustID technology could help you to save time, introduce consistency, demonstrate compliance and identify fraudulent identity documents.
TrustID solutions help you to validate identity documents for Right to Work compliance confidently and without needing to become a fraud expert. We offer the broadest range of ID validation services on the market, designed to make Right to Work checks quick, reliable and affordable wherever you need them. Our software gives you:
an easy-to-use, consistent validation process for identity documents including passports, visas and residence permits
reliable document checks from anywhere, for less than the price of a cup of coffee
a response within minutes
access to the best helpdesk team on the market who can further analyse any suspicious documents and offer Right to Work advice
protection from possible fines and damage to your reputation caused by illegal workers
a full validation report to support the statutory excuse
a 10% discount for members of the National Care Association
Why not watch our quick video for an overview of how online Right to Checks work? Or get in touch to set up your free trial.
uComply ltd

(Supplier)
---
---
uComply's services complement and enhance your existing HR process to ensure you are fully compliant with the Home Office guidance for Right to Work. We work with you to ensure you get the solution that is right for you whether it's a technology solution or Right to Work training .
In 2 minutes uAuthenticate:
Takes you through the correct process for Right to Work as defined by the Home Office
Authenticates documents including the biometric information stored on the Chip
Ensures candidates /workers give consent for their information to be stored
Removes the need for paper, stores an electronic copy securely and provides your HR & Compliance departments with a full audit trail
Gives you a Statutory Excuse
Simply installing uAuthenticate you will:
Protect your company's reputation and help prevent fines
Know you have followed the Home Office guidance process across your entire organisation in a standardised way.
Utilise technology to create efficiencies and help spot fakes
Ensure personally identifiable information for employees is securely stored electronically
For us client service is paramount. Don't take our word for it, here's what our clients say (testimonials)
We believe we can help all organisations and are pleased to offer a discount for members of National Care Association
Watch our video, 7 Challenges facing Right to Work compliance
Ultra Protect

(Supplier)
---
---
Ultra Protect are a family owned company that specialises in Safety, Health and Security, always at the forefront of supplying innovative products to the market. 'THE ASSURE' wristband is the latest addition to our portfolio. This revolutionary breakthrough for protecting and monitoring at-risk individuals, offered as a low-cost, highly effective alternative to other personal and health alarms. THE ASSURE offers comfort, style, simplicity and all-round effectiveness as its solid principles. An individual health monitor and alarm that is designed to send notification in the event of a sudden fall, heart attack or illness, the wearer is also able to send a 'subtle' alarm, with simplicity in the event of a burglary or an aggravated assault. This wristband has a self-contained battery, life of a full 1 year, (so no re-charging), comfortable, stylish, waterproof, home or away operation. An alarm raises a monitored call, (within seconds) to appointed/nominated responder(s) in turn until accepted, this can include family, neighbours, nurse, carer and/or the optional 24/7/365 alarm desk. The system also has ability to alert responders with cold room temperature drop, even a power cut, plus retrievable data illustrating trends of activity and sleep patterns. Nominated responders have access, to dashboard and retrievable data via PC or smartphone.
For further details of this life saving device, that gives such peace of mind and available from as little as £200, please contact on-line or via freephone......simply amazing.
Westfield Health

(NCA Sponsor)
---
Westfield House, 87 Division Street, Sheffield, S1 1HT
---
National Care Association and Westfield Health are pleased to introduce the Foresight Healthcare Plan to members. Whether you need an effective absence and risk management tool, or a valuable employee benefit, the Foresight Plan has been designed to meet your needs as well as providing the health benefits most popular with your employees. All from just £1 per employee per week!