Suppliers
Suppliers Directory
Suppliers Directory Content Here
Access Skills

(NCA Sponsor)
---
---
Are you a care manager or senior carer looking to develop your career further?
Access Skills is a training partner of the National Care Association and an endorsed Skills for Care training provider. We offer government funded diploma programmes at level 3, 4 and 5 for senior care and management staff.
The courses are delivered flexibly to fit in with your circumstances, and extensive resources are provided which contribute to outstanding achievement rates for our learners. You can start as soon as you are ready for the next step in your care career
apetito

(NCA Sponsor)
---
---
Badgemaster

(Contact)
---
Newstead Industrial Park, Newstead, Nottingham, NG15 0DQ
---
Badgemaster is the UK's largest name badge manufacturer, supplying thousands of care homes with the fastest and the most cost-effective badging solutions.
Our modern production systems mean we offer the most comprehensive product choice in ready-to-wear, re-usable name badges yet provide the fastest turn-around on all products - even just one badge!
You can either use our user-friendly online tool to design your badge or ask our team to create ideas for you and your lovely care home.
Also, check other products we can supply, including door nameplates, bespoke interior signs, Braille and tactile signs, NVQ badges and enamel badges.
For more information about us and our products, please visit www.badgemaster.co.uk
Bodet Ltd

(Supplier)
---
---

Bodet's Time & Attendance Solutions for the Care Sector increase productivity and staff visibility, whilst reducing HR administration and payroll costs. Combining clocking in methods and workforce management software, you can create staff rotas and reports for export into your payroll system. We tailor a solution to specific requirements, with an option of a cloud-based or hosted solution with multi care homes clocking. There is also a choice of clocking in methods, including mobile clocking and facial recognition.
Our staff management options handle day/night/weekend hours with sleepover management, handover/late arrivals and provide agency staff control. We also offer absence management with an automated leave booking procedure and to enable planning for sickness. Access Control can also be added to increase safety for staff and residents.
With over 35,000 customers across 70 countries, Bodet are Workforce Management Specialists.
Boots

(NCA Sponsor)
---
Boots Support Office, Customer Support Centre PO Box 5300, Nottingham, NG90 1AA
---
Boots Care Services
Boots Care Services has been helping care homes to manage their residents' health needs for over 30 years. During this time our service has continued to grow, and we are now the market leader in supporting care homes to deliver the best possible healthcare for their residents.
As one of the high street's most trusted brands, Boots Care Services supports residents and care teams with expert healthcare advice and regular visits from experienced pharmacists to help meet the highest of standards required by regulators.
We also provide an exclusive and valuable learning package for our carers and nurses with a suite of resources, including a wide range of topics and up-to-date patient-centred content, as well as a number of medication management modules.
We continue to strive to make the lives of patients better tomorrow than they are today
For more information on our service, please see below.
eMAR at Boots Care Services
Boots is uniquely placed to find the right eMAR (electronic medication administration record) solution for you and your organisation.
More and more care home organisations are reaping the rewards and benefits of eMAR with Boots. To further support care homes we are now offering remote implementations of eMAR .
As the largest pharmacy provider to care homes Boots supports you on every step on your eMAR journey
We know that different care homes have varying needs and preferences and we work to find the right solution for you
Our training and implementation support is incredibly intuitive helping us lead the way in digital innovation and complete successful
Speak to our team:
If you are a care home and are interested in these services, speak to one of our team and we will work with you to identify the needs of your care home, and the most suitable options for you.
Call our Care Services team on 0115 949 4047 or email care@boots.co.uk. For eMAR enquiries please email emar@boots.co.uk

Business Contract Claims

(Supplier)
---
---
Business Contract Claims is a leading investigatory platform, with a dedicated team of industry experts who can help you recover thousands of pounds from mis-sold energy contracts and general incorrect charges from suppliers over the last 4 years.
Businesses such as yourself, working in the Care Sector are organisations which are often exempt from certain charges, that are automatically added onto your business' bills. These could include:
Climate Change Levy
Water Rebates
Mis-Sold Energy Claims
In 2001, a Climate Change Levy was introduced as an energy tax payable by all businesses. Although the levy was introduced for all businesses, certain organisations, such as those in the Care Sector, qualify for relief.
If rainwater drains from your property into a public sewer, you will be charged for surface water drainage through your sewerage bill. Organisations in the Care Sector are exempt from Surface Water Drainage charges. If eligible, you will be exempt from future water charges and could claim a partial refund for the money that you have previously paid towards these charges.
Energy Brokers liaise with suppliers to procure commercial gas and electric contracts. They are required to disclose the amount of commission they earn from their contracts to their clients; however, a large percentage of Energy Brokers do not do this. This is a form of mis-selling, and your business could be entitled to reclaim the commission paid.
Alongside this, Energy Brokers may have agreed on a contract without your authorisation that was not suitable for your business needs, such as pass-through contracts and standard contracts. Through our investigation we can determine whether you are due a rebate for any form of mis-sold energy.
At Business Contract Claims we are committed to helping National Care Association members claim back any expenses that they could be entitled to, due to mis-sold business expenses. If you believe you are eligible for a claim, please begin by contacting us. From there we will arrange a free, one-to-one consultation to discuss and determine whether you qualify for a rebate, with an experienced member of the team at Business Contract Claims. If you are eligible, our team will be in touch to go through the process and any additional requirements necessary to complete and process your claim. All information given during the consultation will always remain private and confidential.
Caredemy

(Supplier)
---
---
Caredemy is delighted to announce that we are now a member of the National Care Association's Supplier directory, delivering high quality health and social care training online to NCA members across the UK.
As a care skills academy, our partnership with the National Care Association (NCA) demonstrates our ongoing commitment to enhancing training standards for workers in the UK's care sector.
How can working with Caredemy benefit NCA members?
Our association with the NCA underlines Caredemy's core value of providing excellent training for the UK care sector. We believe it's vital to build a strong relationship with our clients and pride ourselves on being adaptable to meet your needs.
We are delighted to offer NCA members access to our excellent range of care skills training courses which are specifically designed for the needs of UK care providers. The range includes care worker training courses and social care courses that are ideal for new entrants to the care sector as well as experienced care providers who need to carry out Continuous Professional Development (CPD).
Caredemy can also provide bespoke care staff training programmes for groups of staff from only £0.47p. This is ideal for when you have a large new intake who all need initial training, or if there is a particular course that you'd like to roll out throughout your staff. It can also help to standardise your employees' CPD provision. A complimentary learner management system is included to track learn progress, reporting and access to certification.
Each Caredemy course is designed by expert professionals, accredited by the CPD Standards Office and meets the requirements of the relevant care frameworks. Every student receives extensive and clear course materials which contribute to the outstanding pass rates that our students achieve. Our courses are affordably priced, delivered online for maximum convenience and come with an Unlimited Resits guarantee.
So whether you are looking to induct a new recruit to the care sector, refresh current mandatory trainings or offer CPD options to your experienced, Caredemy can help. Get in touch today by emailing help@caredemy.co.uk or call us on 0203 488 7599 to discuss your requirements.
CareDocs

(Supplier)
---
---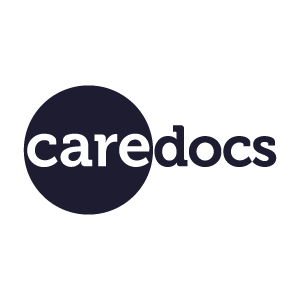 CareDocs is an innovative, easy-to-use, digital care planning and management system built by care sector experts for residential and nursing care homes.
Originally developed in the late 1990s and launched commercially in 2008 to support first-class care, thousands of users across the UK now use our desktop, mobile and web-based systems.
We design digital tools using our sector expertise to give you the best possible experience when recording and managing care, and ensure we are always up to date with the latest regulatory compliance, so you don't have to worry. This means you can perform assessments, create care plans, record daily notes, chart entries, forms, generate reports and more, all in one system.
Helping people give and receive outstanding care is our passion, and supporting the care community with discovering the benefits digital transformation is equally as important to us.
A few of those benefits include:
Comprehensive person-centred care plans – created in just 3 easy steps.
Point of care recording – log care as and where it happens.
Daily updates – keep on top of your work with reminders.
Forms and reports – record health and see instant data.
CareDocs Connect – share care updates with family, friends & GPs.
Management Portal – see key performance indicators.
Made for everyone – for care businesses and homes of all sizes.
No hidden costs – one set cost for our products.
Paper-free & eco-friendly – replace paper, stationery and reduce waste.
Did you know we are the original? CareDocs is a family-run business which started in the late 1990s with the vision to reduce time-consuming tasks involved in the care process. This allowed for more time to focus on caring for the residents in the family's own care home. Soon after, through word of mouth, other local care homes began using our system. In 2008 we released our first software nationally and have continued finding new solutions.
Care management software makes recording and managing your care easier by improving efficiency and simplifying day-to-day tasks. Visit our website to download a free sample care plan or request a demo. Our friendly account managers, support staff and trainers are standing by to help!
While you're browsing our website, be sure to check out our informative free ebooks and blogs, created specifically for care workers. Our popular 'Introduction to…' ebook series covers the basics of a variety of essential care subjects, like care planning, point of care recording, body mapping and communication.
Carestockroom.com

(Supplier)
---
---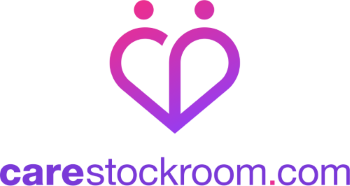 Over 80% of the businesses that provide care to people in their homes and in residential settings are small and led by women. carestockroom.com is designed for you; the leaders we entrust our care to at the most vulnerable periods of our lives.
We bring all the products and expert advice you need to one place, making it fast and easy to source, compare and order everything from PPE to photocopy paper, medicine pots to thermometers, living aids to hoists… absolutely everything (including the kitchen sink).
We do this by being the only marketplace specialising in the care sector – everyone else is a wholesaler. This means we offer you:
❏ The broadest assortment of products - if your service needs it, we've got it
❏ The deepest choice among brands you trust
❏ Full price transparency between different brands and sellers
❏ Product reviews and ratings by fellow care professionals along with expert product advice
❏ Confidence: only businesses that can prove they know and love the care sector get an invitation to sell on our site.
We also have a library of top tips from other care leaders, ranging from a hands-on guide to designing and budgeting a sensory room to the practical things you can do to support the mental health of your team. All in one easy to find place.
Because we know that as leaders you've got a lot of things fighting for your time and energy. You're juggling the delivery of outstanding care with managing and administering the business… not enough hands on deck and not enough hours in the day… and despite it all, bringing hope, respect, reassurance and human warmth to the people in your care.
We can't do what you do. Those everyday miracles, so often unseen but that make the world of difference. But we can give you back time. So that the important stuff – caring for customers, leading and developing your teams, spending time with family, staying healthy – gets more of the 1440 minutes in your day.
Not all things are best done fast and easy …. But doing the ordering? Well, that most definitely should be.
Visit our online store www.carestockroom.com. Call us on 033 333 55306 or email
chat@carestockroom.com
Cura Systems

(Supplier)
---
33 Lodge Close, Canons Drive, Edgware , HA8 7RL
John Rowley Senior Sales Manager
---
Cura takes the management of complex care to a whole new level!

Cura is a specialised digital system designed for complex care situations. Cura can make a significant difference, for example, monitoring service users' conditions accurately and in real-time by using customisable assessments and truly person-centred care plans, specifically designed for those providing care to service users with severe dementia, challenging behaviour, mental health, palliative care, long-term chronic illnesses and those with autism and/or learning difficulties. Cura also provides a sophisticated, highly developed incident reporting tool designed to facilitate accurate and timely records of even the most severe incidents in a simple guided way. Tools are available to highlight events, persons, times of day and locations that increase the risk of incident occurrence.
"Cura incident reporting really is a great tool and will make a huge difference to the people we support. The ease we have of reviewing the incidents as they are logged and the central monitoring will only enhance our ability to analyse and resolve the issues we see.
I look forward to seeing how we can develop even more with Cura by our side. - Anthony Birmingham, Service Manager, Positive Individual Proactive Support
Cura has clearly established itself as a market leader in digital transformation specialising in complex care settings. In fact, a large majority of Cura customers are focused on complex care and have gained the best value from their investment.
Cura means Care…. bringing you peace of mind and confidence when managing the health and well-being of service users while delivering person centred care and long-term support. Providing complex care requires a high level of support and a fully integrated care management system such as Cura will truly match such demanding needs.

Please quote "NCA Newsletter" whilst booking your Cura demonstration to get your free 'Go Green Bag'. If you would like to have a no-obligations, quick look at Cura, please contact us on 020 3621 9111 or email at info@cura.systems for an on-line demo
Follow Cura on social media for updates!
Twitter: @CuraSys
LinkedIn: company/curasystems
Youtube: cura/systems
Website: https://cura.systems/