Suppliers
Suppliers Directory
Suppliers Directory Content Here
AC Solutions International Ltd

(Supplier)
---
The Stables at the Old Barn, Lynn Road, Norfolk, PE31 6BJ
---
AC Solutions is a team of healthcare professionals with over 20 years of experience in care home management. Having been involved in the international recruitment process for over a decade, we specialise in assisting Social Care providers to navigate an ethical pathway to fulfilling their workforce shortages by opening up a global workforce. We aim to guide providers to establish their own international recruitment process by working with your staff and helping you to navigate the process yourself. We can also assist in sourcing your value-based workforce from a global work pool who are either experienced or have been offered much of the mandatory training that you would give your own staff
We recognise your need for skilled care staff and aim to be your solution partner to the ongoing workforce crisis, so you can concentrate on the more important tasks of running your business.
Access Skills

(NCA Sponsor)
---
---
Are you a care manager or senior carer looking to develop your career further?
Access Skills is a training partner of the National Care Association and an endorsed Skills for Care training provider. We offer government funded diploma programmes at level 3, 4 and 5 for senior care and management staff.
The courses are delivered flexibly to fit in with your circumstances, and extensive resources are provided which contribute to outstanding achievement rates for our learners. You can start as soon as you are ready for the next step in your care career
Acuity Law

(NCA Sponsor)
---
---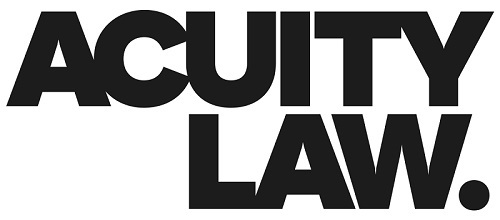 We're a team of instinctively commercial lawyers, passionate about delivering the best legal service with our people and our clients at the heart of everything we do.
Acuity Law is a top ranked law firm offering a business-to-business legal service throughout the UK and internationally. The firm was established in Wales and has offices in Bristol, Cardiff, London, Liverpool, Leeds, and Swansea.
We are Acuity Law – a team of lawyers who like to do things a little differently. Established in 1999, we're a team of 100+ exceptional and instinctively commercial lawyers with an entrepreneurial spirit and an appetite for a better legal service, our clients are at the heart of everything we do.
Naturally inquisitive and entrepreneurial, our teams of exceptional people detect legal problems early and solve complex business challenges quickly and efficiently.
The firm's culture is reflected in the quality of clients and the speed and precision with which the Acuity law team gives advice. Acuity Law is proud to have a growing portfolio of fantastic clients and one that is built on long-standing relationships.
At Acuity we continually strive to improve the client experience and the technology that underpins our service and offer our clients a bespoke line of membership services and tailor-made products to include Acuity Counsel Service, Acuity Reputation Management and Acuity Data Assist. Our reputation for innovation and entrepreneurship ensures a focus on cost-effective, pioneering legal solutions across 17 different practice areas, designed to revolutionise our market.
Alexandra

(Supplier)
---
3 Long Acre, Willow Farm, Derbyshire, DE74 2UG
---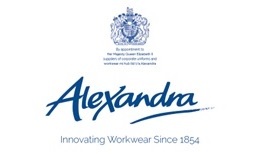 Mi Hub, with offices in the UK, Europe, USA and Bangladesh, is a global workwear solutions company, supplying businesses and individuals, through its Dimensions, Affinity, Yaffy and Alexandra brands.
Steeped in knowledge and expertise on delivering successful clothing solutions for people at work, the team at Mi Hub is able to solve workwear challenges through leveraging vast experience across diverse sectors, both in the UK and internationally.
Globally, over four million people go to work every day in uniforms provided by the Mi Hub group and through an international business portfolio, Mi Hub is able to provide a bespoke and flexible workwear solution to suit the individual requirement of each client.
Angel Healthcare Solutions Ltd

(Supplier)
---
Angel Healthcare Solutions Ltd, Unit 10G, Ponderosa Business Park Heckmondwike, Heckmondwike , WF16 0PN
---
Angel Healthcare has been providing care establishments with traditional and contemporary furniture since its inception in 2007. Our clients have trusted us to bring their facilities into the 21st century whilst continuing to meet the stringent needs of a healthcare environment.
We can offer full room packages including profiling beds, specialist mattresses, hoists, and soft furnishings such as curtains and blinds. We have LOLER certified engineers who can install, maintain, and repair care homes' essential equipment. We offer a wide range of service and maintenance solutions, tailored to meet care homes' specific requirements across an extensive range of equipment and manufacturers.
Our contracted clients can benefit from scheduled servicing to ensure compliance with current legislation.
apetito

(NCA Sponsor)
---
---
AVERio

(Supplier)
---
Initial Business Centre, Wilson Business Park, Manchester, M40 8WN
---
Backed by over 30 years' experience in adult health and social care, AVERio was founded to introduce innovation to the sector and ultimately improve safety and quality of life for the elderly. AVERio supplies a variety of home activity & fall detection sensors. These non-intrusive sensors are designed to help people live independently in the place they call home for as long as possible by providing insights, spotting changes sooner and raising alerts if something doesn't look right. This helps provide carers and loved ones with the reassurance that they providing safe, proactive care.
BIY Energy

(Supplier)
---
Balidon Hall, Hallfield Drive, West Yorkshire, BD17 6NH
---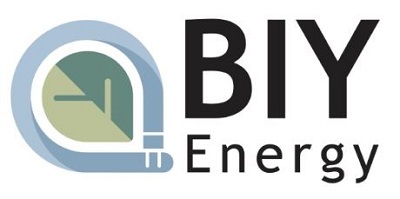 BIY Energy is a commercial gas and electricity brokerage and consultancy focusing on cheapest price, speed and quality of service whilst building long term relationships. As well as negotiating the best offers we also help business reduce energy consumption through installation of solar and LED lighting amongst other technology nationwide.
We offer a free energy health check for all care homes to identify areas for cost saving.

Blue Light Card

(Supplier)
---
Blue Light Card, Charnwood Edge Business Park, Syston Road, Cossington, LE7 4UP
---
Blue Light Card provides those in the NHS, Emergency Services, Social Care Sector and Armed Forces with discounts online and in-store.
Boots

(NCA Sponsor)
---
Boots Support Office, Customer Support Centre PO Box 5300, Nottingham, NG90 1AA
---
Boots Care Services
Boots Care Services has been helping care homes to manage their residents' health needs for over 30 years. During this time our service has continued to grow, and we are now the market leader in supporting care homes to deliver the best possible healthcare for their residents.
As one of the high street's most trusted brands, Boots Care Services supports residents and care teams with expert healthcare advice and regular visits from experienced pharmacists to help meet the highest of standards required by regulators.
We also provide an exclusive and valuable learning package for our carers and nurses with a suite of resources, including a wide range of topics and up-to-date patient-centred content, as well as a number of medication management modules.
We continue to strive to make the lives of patients better tomorrow than they are today
For more information on our service, please see below.
eMAR at Boots Care Services
Boots is uniquely placed to find the right eMAR (electronic medication administration record) solution for you and your organisation.
More and more care home organisations are reaping the rewards and benefits of eMAR with Boots. To further support care homes we are now offering remote implementations of eMAR .
As the largest pharmacy provider to care homes Boots supports you on every step on your eMAR journey
We know that different care homes have varying needs and preferences and we work to find the right solution for you
Our training and implementation support is incredibly intuitive helping us lead the way in digital innovation and complete successful
Speak to our team:
If you are a care home and are interested in these services, speak to one of our team and we will work with you to identify the needs of your care home, and the most suitable options for you.
Call our Care Services team on 0115 949 4047 or email care@boots.co.uk. For eMAR enquiries please email emar@boots.co.uk