Suppliers
Suppliers Directory
Suppliers Directory Content Here
Access Skills

(NCA Sponsor)
---
---
Are you a care manager or senior carer looking to develop your career further?
Access Skills is a training partner of the National Care Association and an endorsed Skills for Care training provider. We offer government funded diploma programmes at level 3, 4 and 5 for senior care and management staff.
The courses are delivered flexibly to fit in with your circumstances, and extensive resources are provided which contribute to outstanding achievement rates for our learners. You can start as soon as you are ready for the next step in your care career
apetito

(NCA Sponsor)
---
---
Badgemaster

(Contact)
---
Newstead Industrial Park, Newstead, Nottingham, NG15 0DQ
---
Badgemaster is the UK's largest name badge manufacturer, supplying thousands of care homes with the fastest and the most cost-effective badging solutions.
Our modern production systems mean we offer the most comprehensive product choice in ready-to-wear, re-usable name badges yet provide the fastest turn-around on all products - even just one badge!
You can either use our user-friendly online tool to design your badge or ask our team to create ideas for you and your lovely care home.
Also, check other products we can supply, including door nameplates, bespoke interior signs, Braille and tactile signs, NVQ badges and enamel badges.
For more information about us and our products, please visit www.badgemaster.co.uk
BIOPERL Infection Control Products

(Supplier)
---
---
Boots

(NCA Sponsor)
---
Boots Support Office, Customer Support Centre PO Box 5300, Nottingham, NG90 1AA
---
Boots Care Services
Boots Care Services has been helping care homes to manage their residents' health needs for over 30 years. During this time our service has continued to grow, and we are now the market leader in supporting care homes to deliver the best possible healthcare for their residents.
As one of the high street's most trusted brands, Boots Care Services supports residents and care teams with expert healthcare advice and regular visits from experienced pharmacists to help meet the highest of standards required by regulators.
We also provide an exclusive and valuable learning package for our carers and nurses with a suite of resources, including a wide range of topics and up-to-date patient-centred content, as well as a number of medication management modules.
We continue to strive to make the lives of patients better tomorrow than they are today
For more information on our service, please see below.
eMAR at Boots Care Services
Boots is uniquely placed to find the right eMAR (electronic medication administration record) solution for you and your organisation.
More and more care home organisations are reaping the rewards and benefits of eMAR with Boots. To further support care homes we are now offering remote implementations of eMAR .
As the largest pharmacy provider to care homes Boots supports you on every step on your eMAR journey
We know that different care homes have varying needs and preferences and we work to find the right solution for you
Our training and implementation support is incredibly intuitive helping us lead the way in digital innovation and complete successful
Speak to our team:
If you are a care home and are interested in these services, speak to one of our team and we will work with you to identify the needs of your care home, and the most suitable options for you.
Call our Care Services team on 0115 949 4047 or email care@boots.co.uk. For eMAR enquiries please email emar@boots.co.uk

Caredemy

(Supplier)
---
---
Caredemy is delighted to announce that we are now a member of the National Care Association's Supplier directory, delivering high quality health and social care training online to NCA members across the UK.
As a care skills academy, our partnership with the National Care Association (NCA) demonstrates our ongoing commitment to enhancing training standards for workers in the UK's care sector.
How can working with Caredemy benefit NCA members?
Our association with the NCA underlines Caredemy's core value of providing excellent training for the UK care sector. We believe it's vital to build a strong relationship with our clients and pride ourselves on being adaptable to meet your needs.
We are delighted to offer NCA members access to our excellent range of care skills training courses which are specifically designed for the needs of UK care providers. The range includes care worker training courses and social care courses that are ideal for new entrants to the care sector as well as experienced care providers who need to carry out Continuous Professional Development (CPD).
Caredemy can also provide bespoke care staff training programmes for groups of staff from only £0.47p. This is ideal for when you have a large new intake who all need initial training, or if there is a particular course that you'd like to roll out throughout your staff. It can also help to standardise your employees' CPD provision. A complimentary learner management system is included to track learn progress, reporting and access to certification.
Each Caredemy course is designed by expert professionals, accredited by the CPD Standards Office and meets the requirements of the relevant care frameworks. Every student receives extensive and clear course materials which contribute to the outstanding pass rates that our students achieve. Our courses are affordably priced, delivered online for maximum convenience and come with an Unlimited Resits guarantee.
So whether you are looking to induct a new recruit to the care sector, refresh current mandatory trainings or offer CPD options to your experienced, Caredemy can help. Get in touch today by emailing help@caredemy.co.uk or call us on 0203 488 7599 to discuss your requirements.
Carestockroom.com

(Supplier)
---
---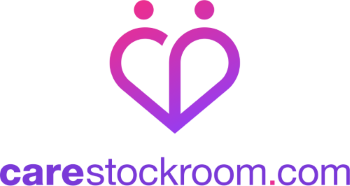 Over 80% of the businesses that provide care to people in their homes and in residential settings are small and led by women. carestockroom.com is designed for you; the leaders we entrust our care to at the most vulnerable periods of our lives.
We bring all the products and expert advice you need to one place, making it fast and easy to source, compare and order everything from PPE to photocopy paper, medicine pots to thermometers, living aids to hoists… absolutely everything (including the kitchen sink).
We do this by being the only marketplace specialising in the care sector – everyone else is a wholesaler. This means we offer you:
❏ The broadest assortment of products - if your service needs it, we've got it
❏ The deepest choice among brands you trust
❏ Full price transparency between different brands and sellers
❏ Product reviews and ratings by fellow care professionals along with expert product advice
❏ Confidence: only businesses that can prove they know and love the care sector get an invitation to sell on our site.
We also have a library of top tips from other care leaders, ranging from a hands-on guide to designing and budgeting a sensory room to the practical things you can do to support the mental health of your team. All in one easy to find place.
Because we know that as leaders you've got a lot of things fighting for your time and energy. You're juggling the delivery of outstanding care with managing and administering the business… not enough hands on deck and not enough hours in the day… and despite it all, bringing hope, respect, reassurance and human warmth to the people in your care.
We can't do what you do. Those everyday miracles, so often unseen but that make the world of difference. But we can give you back time. So that the important stuff – caring for customers, leading and developing your teams, spending time with family, staying healthy – gets more of the 1440 minutes in your day.
Not all things are best done fast and easy …. But doing the ordering? Well, that most definitely should be.
Visit our online store www.carestockroom.com. Call us on 033 333 55306 or email
chat@carestockroom.com
​Clydesdale Bank

(NCA Sponsor)
---
Graham Harrington, Relationship Manager
---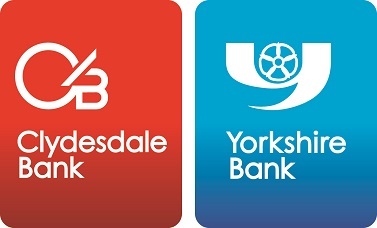 Clydesdale Bank was established in Glasgow in 1838 and Yorkshire Bank was founded in 1859 in Halifax. Both brands are built on strong foundations, dedicated to serving the people, businesses and communities around us. Our name is a clue to our difference. It signals a sense of place and a pride in being a bank. By supporting our communities, businesses and individuals, we want to help grow a bright and prosperous future.
Our dynamic health & social care team have a wealth of banking experience, are highly skilled in structuring flexible finance packages for customers and share a strong passion for the sector.
CoolCare

(Supplier)
---
Richard Mangeolles – UK Sales Manager
---
CoolCare is an intuitive and user-friendly care home management software that will help you manage your care home easily and efficiently from anywhere in the world.
At CoolCare, we have first-hand experience of providing care home management as our organisation has built and managed care homes for over 20 years.
This means we understand:
ü The importance of capturing and managing enquiry data quickly and efficiently;
ü How critical real-time occupancy level tracking is for maximising waiting lists
ü Why accurate time and attendance recording is the quickest way to protect cash flow; and
ü The peace of mind correctly invoicing your residents brings to you and your financial backers.
CoolCare manages all these issues - as well as much more - through its comprehensive range of user-friendly features which reaches across every area of care home management, consolidating them into one easy to use piece of software.
Request a demo and see for yourself how CoolCare can help boost confidence within your care home.
Cube Modular (Visitor Pods)

(Supplier)
---
---
Cube Modular Visitor Pods and Portable Buildings
Cube Modular is a specialist designer and manufacturer of modular portable buildings. Our Covid-secure visitor pods are popular with care homes to allow loved ones to visit residents in a warm and comfortable environment without entering the main building.
We design and supply a full range of temporary buildings to suit your needs, including:
visitor pods
external reception areas
isolation pods
staff break rooms
office suites
triage rooms
shower blocks/changing rooms
staff accommodation suites
The container buildings' construction and portability offer full flexibility in arrangement and positioning, with units being able to be combined to create layouts of any scale. Units meet all safety and building regulations, including the use of special PIR panels which provide the highest flame resistance on the panel market.
The unique foldable technology means that these eco-friendly buildings are transported 'flat packed', saving on transport costs and reducing carbon footprint.
Rental or purchase options
Our temporary buildings are available to rent and can be bought at the end of the three month minimum rental period if desired. Purchasing is also an attractive option as the buildings can be re-purposed as requirements change and have a high re-sale value.
Discount for NCA Members
Take advantage of our 10% discount offer for NCA members.
Find out more
If you want to find out more about how Cube Modular assists the care home sector please visit our website. www.cubemodular.co.uk/solution...