About
Sponsors Board
National Care Association values the contribution our sponsors make to the social care sector in their unique way. In order to ensure we harness the most effective support we have created a NCA Sponsors Board which meets annually to consider and respond to the challenges our members face.

We pride ourselves on our collaborative approach with our sponsors where we are fully committed to working together to achieve excellence for our members and those they serve and to bring change and innovation for the benefit of the sector. 
The sponsors board representatives:
David Taylor - Howden Insurance Brokers Limited
With 40+ years' experience in the commercial and corporate insurance sector, including the last 10 years specifically supporting the insurance needs of Social Care providers, David has a breadth of experience in supporting the requirements of our sector and is responsible for Howden's Health & Care practice in the UK. Social Care is the largest area of focus and attention, although other segments include Primary Care (surgeries, clinics etc.), specific Medical Malpractice covers for Doctors, Consultants/Surgeons & Dentists, also Allied Healthcare (e.g. talking therapists) and the developing world of Digital Healthcare & Life Sciences.
Howden is a specialist broking group, which includes insurance brands such as A-Plan, Endsleigh and Aston Lark under its umbrella, meaning the Group has the capability and reach to help you across many, if not all, aspects of insurance, both business and personal. Despite being a global business of scale (over 10,500 people across 45 territories) it remains effectively an 'employee owned' business which focusses heavily on its strategy of 'People First' with Global specialisms driven by Local Experts. Quality of advice and service is the cornerstone of approach, and Howden regard their connection with the NCA as a key relationship in their desire to be the 'broker of choice' for Social Care.
Nikki Walker, CEO - QCS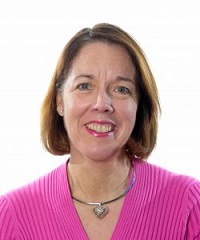 Nikki leads QCS and is accountable for our ambitious growth targets and enabling QCS to scale. She is the guardian of our culture and coach to our amazing talent. Nikki has had a broad career with over 20 years' experience across diverse industry sectors. She has operated at board level for market leading FMCG and Technology companies overseeing Finance, Strategy, Operations and Culture. Nikki is passionate about giving back and is involved with multiple charities including Working Families, the UK's leading work-life balance charity and Teach me Too a new charity focussed on enabling all children with Downs Syndrome to thrive. Nikki has proven experience of inspiring transformation and growth through CEO mentoring and coaching in large and small businesses including Cisco, Schwarzkopf & Henkel, and Coca Cola Schweppes.

QCS is the leading digital provider of compliance management, policies, and procedures that are always up to date enabling over 5,000 social care organisations to deliver and evidence the highest quality care.
For more information, please visit: https://www.qcs.co.uk/
Paul Ridout - Ridouts
Paul Ridout has been providing advice to the health and social care sector for over 40 years. Throughout his career Paul has been actively and constantly instructed in matters relating to the operation, regulation and funding of care service businesses. Paul has a unique knowledge from previous experience of how regulation has changed and is regarded as one of the most experienced advisers in the sector. Paul is the Managing Director of Ridouts Professional Services Limited, a law firm that only acts for health and social care providers. Ridouts provides legal, operational and strategic advice on all matters affecting the sectors business, including: CQC inspection, CQC enforcement, Safeguarding, Inquests, Contracts, Regulatory & criminal investigations, Prosecutions, and Due diligence.
For more information, please visit Home – Ridouts Solicitors (ridout-law.com)
Telephone: 0207 317 0340
Derek Breingan, Head of Health & Social Care - Virgin Money
Derek has many years of UK multi banking experience but has a personal passion for social care and has become actively involved in the national care agenda much of which supporting a wide variety of health and social care businesses. These include aged care, specialist care and looked after children. Derek joined the bank in 2010 to create a dedicated sector approach and grow the bank appetite to support health and social care in the UK. It is now the second largest sector that the bank lends to in the UK.

With a dedicated team of 19 colleagues Virgin Money seeks to support businesses within the sector with finance, advice, support and direct relationship management.
Derek also actively promotes better outcomes for social care and is an Ambassador for Championing Social Care, supporter of the Care Workers Charity and a regular speaker at public events.
derek.a.breingan@cybg.com
07818 454674
Richard Hornsey, Senior Director - Health and Social Care Corporate and Structured Finance -Virgin Money
I have worked in banking for 39 years and have spent the last 19 years working with the Health and Social Care Sector, this includes the provision of a range of funding structures to elderly, children and specialist care provision.
richard.hornsey@cybg.com
James Leigh – apetito
James is Business Manager for apetito Care Homes. Having joined apetito back in 2012 he has worked in several different roles within the Care Homes division. Having spent over 5 years working with providers to improve the quality of food they're serving and the dining experience they're offering, James has extensive experience in all areas of care catering.

apetito is the leading meal provider for care homes and our chefs pride themselves in creating dishes for specific dietary requirements and nutritional needs. All without compromising on a delicious meal. Our meals are created with sustainably sourced ingredients and designed to enhance the health and well-being of residents. Our award-winning range includes our world leading texture modified meals for those residents living with dysphagia and our world-first Fingers Foods Bites range for residents with dementia; enabling you to offer all residents a meal that is not only safe but allows them dine with dignity.
For more information, please visit: https://apetito.link/nationalcareassociation
Claire Knowles - Acuity Law
Claire is a senior partner and shareholder at Acuity Law, a team of legal experts in the health and social care sectors. She is able to draw on Acuity Law's deep experience acting for care homes, nursing homes, housing with care organisations, dental practices, private hospitals, and pharmacies.

An employment specialist, Claire provides strategic employment law advice to care providers. She is an integral member of Acuity's award-winning Healthcare team, which was most recently chosen as a Finalist in two categories at the 2023 HealthInvestor Awards. As a core legal service for care and nursing homes, Claire's employment expertise is indispensable in handling workforce and performance issues such as HR audits, in-house training, and executive coaching programmes on all aspects of employment law, HR practices and effective management and leadership techniques within the sector. She also applies her strategic eye when operationalising and optimising all internal people strategies.
Claire prides herself on her responsive advice, and partners with care and nursing homes when contentious issues and disputes arise. Her extensive litigation experience includes both tribunal litigation and director and shareholder disputes.
She is also member of Acuity Law's ESG group, providing support to the health and social care sector on social and governance initiatives, as well as board efficiency audits.
Acuity is a law firm with a long-established reputation for solving the unique challenges facing the health and social care industries. As a member of professional bodies such as the National Association of Specialist Dental Accountants and Lawyers (NASDAL) and Associated Retirement Community Operators (ARCO), our team is nationally recognised for its expertise in the health and social care sector. Our full-service commercial offering means we can meet all business needs for care and nursing homes.
For more information please visit Acuity Law - Instinctively Commercial