Suppliers
Suppliers Directory
Suppliers Directory Content Here
Business Contract Claims

(Supplier)
---
---
Business Contract Claims is a leading investigatory platform, with a dedicated team of industry experts who can help you recover thousands of pounds from mis-sold energy contracts and general incorrect charges from suppliers over the last 4 years.
Organisations in the Care Sector are often exempt from certain charges that are automatically added to your business' bills. These could include:
Climate Change Levy
Water Rebates
Mis-Sold Energy Claims
In 2001, a Climate Change Levy was introduced as an energy tax payable by all businesses. Although the levy was introduced for all businesses, certain organisations, such as those in the Care Sector, qualify for relief.
If rainwater drains from your property into a public sewer, you will be charged for surface water drainage through your sewerage bill. Organisations in the Care Sector are exempt from Surface Water Drainage charges. If eligible, you will be exempt from future water charges and could claim a partial refund for the money that you have previously paid towards these charges.
Energy Brokers liaise with suppliers to procure commercial gas and electric contracts. They are required to disclose the amount of commission they earn from their contracts to their clients; however, a large percentage of Energy Brokers do not do this. This is a form of mis-selling, and your business could be entitled to reclaim the commission paid.
Alongside this, Energy Brokers may have agreed on a contract without your authorisation that was not suitable for your business needs, such as pass-through contracts and standard contracts. Through our investigation, we can determine whether you are due a rebate for any form of mis-sold energy. At Business Contract Claims, we are committed to helping National Care Association members claim back any expenses that they could be entitled to. If you believe you are eligible for a claim, please begin by contacting us. From there we will arrange a free, one-to-one consultation to discuss and determine whether you qualify for a rebate, with an experienced member of the team at Business Contract Claims. If you are eligible, our team will be in touch to go through the process and any additional requirements necessary to complete and process your claim. All information given during the consultation will always remain private and confidential
Caredemy

(Supplier)
---
---
Caredemy is delighted to announce that we are now a member of the National Care Association's Supplier directory, delivering high quality health and social care training online to NCA members across the UK.
As a care skills academy, our partnership with the National Care Association (NCA) demonstrates our ongoing commitment to enhancing training standards for workers in the UK's care sector.
How can working with Caredemy benefit NCA members?
Our association with the NCA underlines Caredemy's core value of providing excellent training for the UK care sector. We believe it's vital to build a strong relationship with our clients and pride ourselves on being adaptable to meet your needs.
We are delighted to offer NCA members access to our excellent range of care skills training courses which are specifically designed for the needs of UK care providers. The range includes care worker training courses and social care courses that are ideal for new entrants to the care sector as well as experienced care providers who need to carry out Continuous Professional Development (CPD).
Caredemy can also provide bespoke care staff training programmes for groups of staff from only £0.47p. This is ideal for when you have a large new intake who all need initial training, or if there is a particular course that you'd like to roll out throughout your staff. It can also help to standardise your employees' CPD provision. A complimentary learner management system is included to track learn progress, reporting and access to certification.
Each Caredemy course is designed by expert professionals, accredited by the CPD Standards Office and meets the requirements of the relevant care frameworks. Every student receives extensive and clear course materials which contribute to the outstanding pass rates that our students achieve. Our courses are affordably priced, delivered online for maximum convenience and come with an Unlimited Resits guarantee.
So whether you are looking to induct a new recruit to the care sector, refresh current mandatory trainings or offer CPD options to your experienced, Caredemy can help. Get in touch today by emailing help@caredemy.co.uk or call us on 0203 488 7599 to discuss your requirements.
CareDocs

(Supplier)
---
Unit 6, Apex Court,, Almondsbury Business Park, Bristol, BS32 4JT
---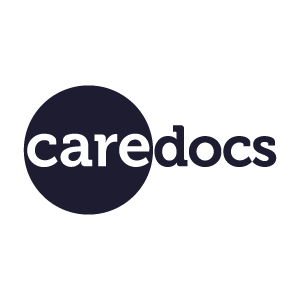 CareDocs is the UK's leading person centred software provider for care and nursing homes. With over 15 years' experience supporting healthcare professionals to manage their patient records with our point of care recording software, we are paving the way for digital transformation in the healthcare sector.
Striving to achieve the highest standards of compliance and care delivery for our clients, our software has unrivalled functionality in line with CQC standards. Working alongside industry bodies such as the National Care Association, our top priority is our clients and how we can help transform the care delivered to patients across the UK.
CLM Services

(Supplier)
---
CLM Services, XL House, Spindle Way, Crawley, RH10 1TT
---
Supplier and maintainer of Laundry and Catering equipment with focus in the housing healthcare and public sector space.

Cura Systems

(Supplier)
---
33 Lodge Close, Canons Drive, Edgware , HA8 7RL
John Rowley Senior Sales Manager
---
Cura takes the management of complex care to a whole new level!

Cura is a specialised digital system designed for complex care situations. Cura can make a significant difference, for example, monitoring service users' conditions accurately and in real-time by using customisable assessments and truly person-centred care plans, specifically designed for those providing care to service users with severe dementia, challenging behaviour, mental health, palliative care, long-term chronic illnesses and those with autism and/or learning difficulties. Cura also provides a sophisticated, highly developed incident reporting tool designed to facilitate accurate and timely records of even the most severe incidents in a simple guided way. Tools are available to highlight events, persons, times of day and locations that increase the risk of incident occurrence.
"Cura incident reporting really is a great tool and will make a huge difference to the people we support. The ease we have of reviewing the incidents as they are logged and the central monitoring will only enhance our ability to analyse and resolve the issues we see.
I look forward to seeing how we can develop even more with Cura by our side. - Anthony Birmingham, Service Manager, Positive Individual Proactive Support
Cura has clearly established itself as a market leader in digital transformation specialising in complex care settings. In fact, a large majority of Cura customers are focused on complex care and have gained the best value from their investment.
Cura means Care…. bringing you peace of mind and confidence when managing the health and well-being of service users while delivering person centred care and long-term support. Providing complex care requires a high level of support and a fully integrated care management system such as Cura will truly match such demanding needs.

Please quote "NCA Newsletter" whilst booking your Cura demonstration to get your free 'Go Green Bag'. If you would like to have a no-obligations, quick look at Cura, please contact us on 020 3621 9111 or email at info@cura.systems for an on-line demo
Follow Cura on social media for updates!
Twitter: @CuraSys
LinkedIn: company/curasystems
Youtube: cura/systems
Website: https://cura.systems/
DDC Dolphin Ltd

(Supplier)
---
---
DDC Dolphin are specialists in sluice room solutions, with over 30 years of experience we are the only UK manufacturer able to offer the full range of sluice room products.
We understand that a reliable and well planned sluice room is key to ensuring excellent hygiene and infection control standards are met. Our extensive range of washer disinfectors, macerators and sluice room furniture encompass a wide range of individual features to help reduce the risk of cross contamination and include as standard hands free technology and anti-microbial coatings which inhibit the growth of bacterial spores, helping to ensure that your sluice room's surfaces remain safe preventing the spread of infection. Many years of experience allows us to give comprehensive and meaningful advice and support for new or existing facilities, tailoring solutions to your requirements and enabling you to meet modern infection control standards as efficiently as possible.
Decotex

(Supplier)
---
:Matt Catherall - Accounts Manager
---
---
Decotex are long term suppliers of textile products to the care sector we supply a wide range of quality products to many of the largest care home providers.
We offer unrivalled price, quality and service across our range of bed linen, towels, mattress protectors, duvets and Pillows.
We can also offer a full make measure and fit service on curtains and top of bed coverings.
Decotex carry over 1 million pounds of stock in our centrally located Warrington Distribution centre and can deliver orders from £50 through to much larger orders for refurbishment or re fit projects.
DWA Architects

(Supplier)
---
Cyclops House, Link Business Park, York, YO10 3JB
---
DWA have been designing care homes for over 30 years, have completed over 450 projects and won many design awards. We have worked with large and small operators on extensions, renovations, alterations as well as new build developments. We also undertake structural, measured, and photographic surveys building contract administration, inspections and project management.
ERG Pest Management

(Supplier)
---
---
We are an established family run business based in East Yorkshire providing high quality services throughout the UK.
As a family business we understand the need to work within a budget that suits your business. We pride ourselves on being able to provide services offered by larger companies but with the benefit of dealing with a family business where every client/person is important and personal to us.
Why do I need pest control?
Pests have the potential to:
Contaminate homes and workplaces, spreading disease.
Damage products and foodstuffs, rendering them worthless.
Damage property, causing potential fires and floods.
Ruin reputations, leading to loss of business and reputation.
When considering pest control, it isn't just about focusing on the problem and the cure, it's also about preventive measures and proactive monitoring. This is to ensure your business/building reduces the risk of pest issues in the first place.
ERG provide annual contracts, one off riddance treatments, falconry services and all types of proofing works to meet all your possible requirements.
We provide our services into a variety of establishments including restaurants, factories, airports, student accommodation and farms. Our extensive list of pest treatment includes (but is not limited to) rats, mice, wasps, ants, cockroaches, bed bugs, fleas, flying insects, pigeons and gulls.
ERG can also supply and install many types of exclusion works including bristle strip to door bases, weep hole protectors, air vent protectors, wire wool/mortar and all forms of bird proofing. We can also supply and install a variety of fly control units for all situations and possible locations.
All annual contracts are bespoke to suit your business/building requirements.
We are proud to measure our success by our customers positive feedback.
Eureka Capital Allowances

(Supplier)
---
---
In short, Eureka helps business property owners identify unclaimed hidden tax relief in their buildings that their accountant cannot, or has not, claimed.
Our clients include Care Homes, Assisted Living Properties, Medical Clinics and much more.
Properties in the care industry are on average missing out on £55,000 in tax relief.
We are a team of Capital Allowances Consultants with years of experience putting successful claim reports together for our clients and agreeing them with HMRC.
Our service has helped hundreds of property owners like yourselves unlock hidden capital allowances that both they and their accountants are unaware of.
We are not accountants, we offer a specialist service that goes beyond their remit, essential to this service are our team of in-house Surveyors and Capital Allowances experts.
Most of our successful agreed claims relate to claiming capital allowances on essential items that were in the building when it was purchased, even if purchased a long time ago, known as "embedded fixtures". Typically, around 25% of the purchase price is identified and qualified, which in turn produces substantial tax savings and rebates for owners.
We offer National Care Association Members a dedicated Priority Service, with zero upfront costs. Your priority service includes:
- Free Property Survey with a Guaranteed Turnaround Time of 7 days
- Dedicated Senior Capital Allowances Consultant On-hand
- Prioritised Capital Allowances Valuation Report
Once your survey is complete, we will be able to tell you accurately your potential claim amount. We have a 100% success rate when agreeing our reports with HMRC.
We are happy to answer any questions you may have; contact us as National Care Association members today and see what we can unlock for you.