Suppliers
Suppliers Directory
Suppliers Directory Content Here
DDC Dolphin Ltd

(Supplier)
---
---
DDC Dolphin are specialists in sluice room solutions, with over 30 years of experience we are the only UK manufacturer able to offer the full range of sluice room products.
We understand that a reliable and well planned sluice room is key to ensuring excellent hygiene and infection control standards are met. Our extensive range of washer disinfectors, macerators and sluice room furniture encompass a wide range of individual features to help reduce the risk of cross contamination and include as standard hands free technology and anti-microbial coatings which inhibit the growth of bacterial spores, helping to ensure that your sluice room's surfaces remain safe preventing the spread of infection. Many years of experience allows us to give comprehensive and meaningful advice and support for new or existing facilities, tailoring solutions to your requirements and enabling you to meet modern infection control standards as efficiently as possible.
Decotex

(Supplier)
---
:Matt Catherall - Accounts Manager
---
---
Decotex are long term suppliers of textile products to the care sector we supply a wide range of quality products to many of the largest care home providers.
We offer unrivalled price, quality and service across our range of bed linen, towels, mattress protectors, duvets and Pillows.
We can also offer a full make measure and fit service on curtains and top of bed coverings.
Decotex carry over 1 million pounds of stock in our centrally located Warrington Distribution centre and can deliver orders from £50 through to much larger orders for refurbishment or re fit projects.
ERG Pest Management

(Supplier)
---
---
We are an established family run business based in East Yorkshire providing high quality services throughout the UK.
As a family business we understand the need to work within a budget that suits your business. We pride ourselves on being able to provide services offered by larger companies but with the benefit of dealing with a family business where every client/person is important and personal to us.
Why do I need pest control?
Pests have the potential to:
Contaminate homes and workplaces, spreading disease.
Damage products and foodstuffs, rendering them worthless.
Damage property, causing potential fires and floods.
Ruin reputations, leading to loss of business and reputation.
When considering pest control, it isn't just about focusing on the problem and the cure, it's also about preventive measures and proactive monitoring. This is to ensure your business/building reduces the risk of pest issues in the first place.
ERG provide annual contracts, one off riddance treatments, falconry services and all types of proofing works to meet all your possible requirements.
We provide our services into a variety of establishments including restaurants, factories, airports, student accommodation and farms. Our extensive list of pest treatment includes (but is not limited to) rats, mice, wasps, ants, cockroaches, bed bugs, fleas, flying insects, pigeons and gulls.
ERG can also supply and install many types of exclusion works including bristle strip to door bases, weep hole protectors, air vent protectors, wire wool/mortar and all forms of bird proofing. We can also supply and install a variety of fly control units for all situations and possible locations.
All annual contracts are bespoke to suit your business/building requirements.
We are proud to measure our success by our customers positive feedback.
Eureka Capital Allowances

(Supplier)
---
---
In short, Eureka helps business property owners identify unclaimed hidden tax relief in their buildings that their accountant cannot, or has not, claimed.
Our clients include Care Homes, Assisted Living Properties, Medical Clinics and much more.
Properties in the care industry are on average missing out on £55,000 in tax relief.
We are a team of Capital Allowances Consultants with years of experience putting successful claim reports together for our clients and agreeing them with HMRC.
Our service has helped hundreds of property owners like yourselves unlock hidden capital allowances that both they and their accountants are unaware of.
We are not accountants, we offer a specialist service that goes beyond their remit, essential to this service are our team of in-house Surveyors and Capital Allowances experts.
Most of our successful agreed claims relate to claiming capital allowances on essential items that were in the building when it was purchased, even if purchased a long time ago, known as "embedded fixtures". Typically, around 25% of the purchase price is identified and qualified, which in turn produces substantial tax savings and rebates for owners.
We offer National Care Association Members a dedicated Priority Service, with zero upfront costs. Your priority service includes:
- Free Property Survey with a Guaranteed Turnaround Time of 7 days
- Dedicated Senior Capital Allowances Consultant On-hand
- Prioritised Capital Allowances Valuation Report
Once your survey is complete, we will be able to tell you accurately your potential claim amount. We have a 100% success rate when agreeing our reports with HMRC.
We are happy to answer any questions you may have; contact us as National Care Association members today and see what we can unlock for you.
Evolve Hospitality - Enhance Catering

(Supplier)
---
---

Enhance Catering is a specialist recruitment agency supplying support staff to Healthcare, Education Catering and the Facilities Sector.
Fulcrum Care Ltd

(Supplier)
---
Spitfire Suite 7, Airport House, , 265 Purley Way,, Croydon,, CR0 0XZ
---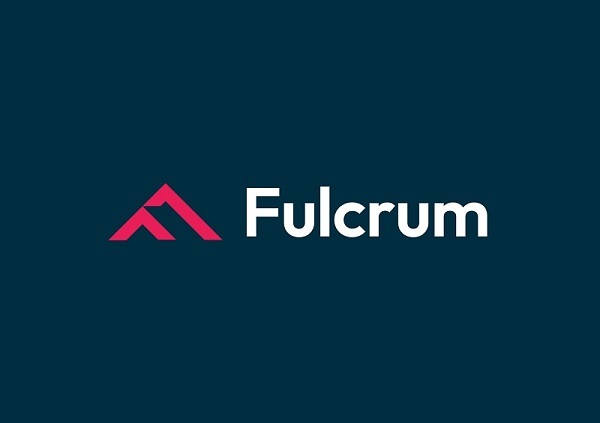 Fulcrum
Fulcrum is a dedicated care home management support service set up to add value to local care home operators and area management teams. Our team of experienced care home professionals can provide support and guidance on regulation, operational matters and anything else relating to care home management. We deliver this by phone, online or care home visits.
Our Operations Specialists are care home managers, area managers and operations managers who have worked with small to large care home groups. Our Support Specialists are former heads of finance, human resources and marketing from the care sector.
You'll have a dedicated Care Manager, with care home management experience and senior manager back-up, who works as if based in your office, plus scalable support when you need it and management cover for holidays or sickness.
Green Footprints UK Limited

(Supplier)
---
1 Berkley Court, Spalding, Lincolnshire, PE11 1AL
---
Green Footprints UK Limited is delighted to announce that we are now a member of the National Care Association's Supplier Directory. We are a family run business that has been trading for more than a decade. We specialise in supplying equipment for healthcare/Care Home facilities to aid them in protecting their staff, residents and visitors. We are also a carbon reduced distributor, which means that we are more environmentally friendly by having goods delivered to you directly from the manufacturer rather than increasing the carbon footprint by having them delivered to a warehouse that needs to be heated etc. and then re-delivered to yourselves. This reduces your carbon footprint.
We take pride in what we do, and every single customer is extremely important to us. Please let us start a relationship with you today and explore what we can do for you and your business, including discounts not found on our website.
Green Jellyfish

(Supplier)
---
---
Green Jellyfish are specialists in innovation and helping businesses claim back money that they are entitled to, and most are unaware that they are even eligible. As a business operating in the Care Sector, you could qualify for R&D Tax Credits saving as much as 33p back for every £1 spent on qualifying activities, our team of Tax Specialists prepare and submit solely R&D claims, meaning that we are true specialists in the field.
What is R&D?
R&D stands for Research & Development which is the process of spending time to create new services and products or updating existing ones. The UK Government has a Tax Credit incentive for this practice, which is designed to boost innovation across multiple industries including the care sector.
R&D Tax Credits make it possible for businesses to reduce their corporation tax bill or receive a refund from HMRC for up to 33% of costs associated with R&D processes, depending on the working hours that a business dedicates to Research & Development.
What We Do
The Green Jellyfish Team offer a free, no obligation consultation with you to determine whether you qualify for the incentive or not. If we believe you are eligible for a claim, we will give you an in-depth explanation of what research and development is and what qualifies, followed by some basic questions about your business such as staff numbers and end of year accounts. A predicted figure will then be made for your refund and your claim will be submitted.
About R&D in the Care Sector
UK Care Homes that spend time creating new products and services, improving existing ones or extending overall knowledge within their field can claim tax relief for their activity. The average claim within the Care Sector is over £33.246, and studies show over 800,000 businesses are likely to be eligible for R&D Tax Relief, yet just 5-6% are claiming it. Some examples of projects that a business can claim for are:
- Providing Dementia, MND, MS, Palliative &/or any other health care services.
- Developing diet &/or exercise plans to improve a resident's way of living.
- Seeking to introduce or improve any existing procedures.
- Employing staff with technical or scientific backgrounds.
- Creating your own products ranging from a new light bulb to cleaning products, food products, software and more.
If you think that your Care Home could be eligible for R&D Tax Credits, get in touch to book your free consultation now.
Grey Matter Learning

(Supplier)
---
---
HMA Tax

(Supplier)
---
Karmen Freimuth - Head of Partnerships
---
HMA Tax are an award-winning team of qualified Accountants, Tax Advisors and Surveyors, specialising in embedded capital allowance claims.
Embedded capital allowance claims unlock tax relief associated with items held within a commercial property. Due to the valuation procedures and complex statutory policy associated with these claims, a specialist team of surveyors and tax experts is required. This is not something your accountant would have typically claimed for you.
HMA Tax helps thousands commercial property owners each year in identifying unclaimed capital allowances and receiving significant tax relief.
Our service is guaranteed to be fully HMRC compliant to get our clients the maximum tax refund. We specialise in Capital Allowances tax relief and our expert in-house team work exclusively in this niche area of taxation.
To find out how much you could receive, visit our website and estimate your claim here