Suppliers
Suppliers Directory
Suppliers Directory Content Here
Browne Jacobson

(Supplier)
---
---
Browne Jacobson are private and public sector legal experts, offering clear opinions and straightforward legal advice, whenever and wherever you need it – locally, nationally and internationally. Complex problems are understood, explained and resolved by a single team, across five offices nationally, working together in long-term partnership with you – a genuinely different approach. Exceptional service, every time, from experts you trust and costs that reflect what you value in a law firm, not the things you don't.
We work with health and social care providers and commissioners providing a full range of corporate, commercial, regulatory and property legal advice. Our experience across the private and public sectors means we understand your rapidly changing environment. Our clients choose to stay with us because of our sector knowledge, accessible advice and our commitment to delivering exceptional service.
BVS Training

(Supplier)
---
---
Clarkson Wright & Jakes Ltd

(Supplier)
---
Valiant House, 12 Knoll Rise, Orpington, Kent, BR6 0PG
---
Clarkson Wright and Jakes is an award winning regional firm of solicitors based in Orpington, Kent. We provide specialist legal advice for the residential care home sector and our clients include both large companies who operate a number of care homes and also smaller, owner managed businesses. We act for clients in both the sale and purchase of care homes, either by way of asset transfer or share transfer and we also deal with the main lenders who finance care home purchases and have experience of their requirements. We are also able to advise on partnership agreements, employment law issues and property sales and purchases.
​Clydesdale Bank

(NCA Sponsor)
---
Graham Harrington, Relationship Manager
---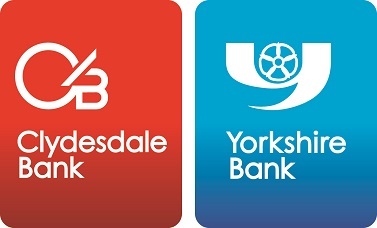 Clydesdale Bank was established in Glasgow in 1838 and Yorkshire Bank was founded in 1859 in Halifax. Both brands are built on strong foundations, dedicated to serving the people, businesses and communities around us. Our name is a clue to our difference. It signals a sense of place and a pride in being a bank. By supporting our communities, businesses and individuals, we want to help grow a bright and prosperous future.
Our dynamic health & social care team have a wealth of banking experience, are highly skilled in structuring flexible finance packages for customers and share a strong passion for the sector.
Confidential Document Destruction Ltd

(Supplier)
---
Prentis Quay, Mill Way, Sittingbourne, ME10 2QD
---
Confidential Document Destruction.
Do your employees fully understand what confidential paper work really is, do they know what should be disposed of in the correct and safe manner. Do you want to ensure your confidential paper work is handled, destroyed and put back into the recycling chain?
CDDL can offer a full secure chain for your confidential paper work. We can offer all types and sizes of containers or bags to securely hold the paper work and we offer scheduled or ad hoc collections to keep your security risk to a minimum.
If we can help with your confidential documents, your GDPR compliance please contact us on tony.hughes@confidentialdocumentdestruction.org.uk or 07798 923622 or www.confidentialdocumentdestruction.org.uk
Cortech Healthcare Ltd (CHL)

(Supplier)
---
---
Cortech Healthcare Ltd (CHL) have created a patent-protected movement system and, by developing this into an Electronic Commode Showerchair, has enabled single operator use, mimicking human movement for the end user and full customisation to the specific needs of each user. Not only does this increase the usability of these products but there is an additional rehabilitation benefit. From their design, development and manufacturing base on the Isle of Man, CHL has engineered the innovative technology from a needs-based viewpoint and not created a 'me-too' range, and as such it is expected that this innovation will revolutionise the ILP market helping to increase the levels of independence for all users as the company develops other products within the portfolio.
Komodo's design has been such to improve the level of independence for the end user, increase their level of dignity when using these necessary products and to be customisable so it is relevant and appropriate to their specific needs and not a 'one size fits all' approach.
The movement of Komodo with the stand assist function allows any user with limited mobility to take control of their life in regard to when and how they use these products. They can be controlled wirelessly by a clinician or care worker (safely with single handed care), but they can also be controlled by the user.
The mechanism, as an integral component of the Komodo products, allows the user to carry out their necessary function in a private manner with no assistance needed from clinical or care staff. Being able to use the toilet and washing oneself without third party intervention is something that is of enormous psychological benefit to these users.
Komodo is available across the UK through our exclusive distributor partners and if you would like to learn more then please contact Cortech Healthcare Ltd directly (www.cortech-healthcare.com) or via our distributor partners: Osprey Healthcare Ltd (England and Wales www.ospreyhealthcare.com) and FastAid Mobility Services (Scotland www.johnpreston.co.uk/scotland).
Courtney Thorne

(Supplier)
---
C-T Centre, Elliot Road, Bournemouth, BH11 8JS
---
Courtney Thorne is proud to be a leading innovator in the UK's nurse call industry for 50 years. High-quality UK manufactured technology coupled with class-leading support is trusted by well-known care homes, NHS Trusts and private hospitals.
Courtney Thorne's wireless SMART nurse call system is designed to help with service improvements and operating cost savings. We provide live data into the hands of decision-makers to aid them in monitoring and improving resident safety and staff activity which also acts as a crucial audit tool.
Courtney Thorne is committed to giving a high-quality service, from initial consultation and installation to ongoing customer service. Our consultants are experienced at advising on the most economical solution whilst meeting your exact requirements. Our team of directly employed engineers each undergo intense training at the C-T Technical Assistance Centre and are available 24/7 to provide any support and assistance you may require.
Find out more at www.c-t.co.uk or call us 0800 068 7419.
Cura Systems

(Supplier)
---
27 Edgware Court, High Street, Edgware, London, HA8 7NP
---
Cura Systems is the leading innovator in Care Home Management Systems. We support care homes of all types and sizes, whether that be a family run, singular care home, a larger care provider, or those providing specialised care to residents with dementia and/or learning difficulties. However complex and demanding your care requirements Cura can support you.
We offer intelligent and modern care planning, medication management, staff planning, notes and time and attendance monitoring software. By using Cura's suite of applications, your care team will have more time to care for your service users and will feel more confident and reassured in performing their care tasks. Together we can go further to safeguard your residents and care workers.
Wouldn't it be a revelation to remove the use of paper within your care home? Cura uses images, videos and talk to type functionality to create an all-digital, care planning, monitoring and medication management solution. You will have real-time access to a full data trail to prove you are delivering outstanding care to the CQC, management, families and friends.
Cura is tailored for each resident as we believe it is vital that care delivery is about the person. We give you the tools to achieve person-centred care and monitor health trends and individual residents' outcomes.

We understand you and your team are the experts on health and social care, the resident is the expert on themselves and how they feel and our expertise in building easy to use, modern care IT systems makes a powerful team. Working together, we can deliver continually outstanding care. We pride ourselves on best-in-class support and service so our engagement is not just for the short term. Our dedicated team will support and guide you through your adoption of Cura.
Why Cura Systems?
· We focus on simplifying your workflow
· We offer the most comprehensive solutions for demanding care needs
· We are incredibly responsive to your requirements
· Our support is best-in-class
· Our service is personal to you
· Our integrity is everything
· Security of your data is really important to us
Twitter: twitter.com/CuraSys
LinkedIn: https://www.linkedin.com/company-beta/13198259/
Google+: https://plus.google.com/105316180456386517392
Energy Cost Advisors Ltd (ECA-Group)

(Supplier)
---
---
Energy Cost Advisors Ltd (ECA-Group)
"The team here at ECA have been dedicated to providing expert business energy & water advice in the most resourceful and friendly way that we can and have been doing so for over 30 years. We are a family business and our approach is to treat everyone we come into contact with as "one of our own".
Our approach would be to start with an impartial appraisal of your existing energy contracts. We will then provide clear recommendations on further actions that could be taken to improve your situation ranging from fiscal through to "best practice" etc. You will always receive honest and impartial advice from us and we will demonstrate our value to you and your business through our unique reporting system.
Facere Melius

(Supplier)
---
---
Facere Melius are specialists in supporting care organisations with:
Care Quality & Corporate Governance
Developing and Improving Patient & Staff safety, Risk Management, System Development and Recovery.
CQC Preparation, Management, Improvement and turnaround.
We also support care organisations with safety and well led as well as work with good trusts to become outstanding.
Facere Melius have a proven delivery in clearing backlogs, investigations and board to ward training.
National Care Association members receive a special discount of 10%