Suppliers
Suppliers Directory
Suppliers Directory Content Here
DDC Dolphin Ltd

(Supplier)
---
---
DDC Dolphin are specialists in sluice room solutions, with nearly 30 years of experience we are the only UK manufacturer able to offer the full range of sluice room products.
We understand that a reliable and well planned sluice room is key to ensuring excellent hygiene and infection control standards are met. Our extensive range of washer disinfectors, macerators and sluice room furniture encompass a wide range of individual features to help reduce the risk of cross contamination and include as standard hands free technology and anti-microbial coatings which inhibit the growth of bacterial spores, helping to ensure that your sluice room's surfaces remain safe preventing the spread of infection. Many years of experience allows us to give comprehensive and meaningful advice and support for new or existing facilities, tailoring solutions to your requirements and enabling you to meet modern infection control standards as efficiently as possible.
ERG Pest Management

(Supplier)
---
---
We are an established family run business based in East Yorkshire providing high quality services throughout the UK.
As a family business we understand the need to work within a budget that suits your business. We pride ourselves on being able to provide services offered by larger companies but with the benefit of dealing with a family business where every client/person is important and personal to us.
Why do I need pest control?
Pests have the potential to:
Contaminate homes and workplaces, spreading disease.
Damage products and foodstuffs, rendering them worthless.
Damage property, causing potential fires and floods.
Ruin reputations, leading to loss of business and reputation.
When considering pest control, it isn't just about focusing on the problem and the cure, it's also about preventive measures and proactive monitoring. This is to ensure your business/building reduces the risk of pest issues in the first place.
ERG provide annual contracts, one off riddance treatments, falconry services and all types of proofing works to meet all your possible requirements.
We provide our services into a variety of establishments including restaurants, factories, airports, student accommodation and farms. Our extensive list of pest treatment includes (but is not limited to) rats, mice, wasps, ants, cockroaches, bed bugs, fleas, flying insects, pigeons and gulls.
ERG can also supply and install many types of exclusion works including bristle strip to door bases, weep hole protectors, air vent protectors, wire wool/mortar and all forms of bird proofing. We can also supply and install a variety of fly control units for all situations and possible locations.
All annual contracts are bespoke to suit your business/building requirements.
We are proud to measure our success by our customers positive feedback.
Eureka Capital Allowances

(Supplier)
---
---
In short, Eureka helps business property owners identify unclaimed hidden tax relief in their buildings that their accountant cannot, or has not, claimed.
Our clients include Care Homes, Assisted Living Properties, Medical Clinics and much more.
Properties in the care industry are on average missing out on £55,000 in tax relief.
We are a team of Capital Allowances Consultants with years of experience putting successful claim reports together for our clients and agreeing them with HMRC.
Our service has helped hundreds of property owners like yourselves unlock hidden capital allowances that both they and their accountants are unaware of.
We are not accountants, we offer a specialist service that goes beyond their remit, essential to this service are our team of in-house Surveyors and Capital Allowances experts.
Most of our successful agreed claims relate to claiming capital allowances on essential items that were in the building when it was purchased, even if purchased a long time ago, known as "embedded fixtures". Typically, around 25% of the purchase price is identified and qualified, which in turn produces substantial tax savings and rebates for owners.
We offer National Care Association Members a dedicated Priority Service, with zero upfront costs. Your priority service includes:
- Free Property Survey with a Guaranteed Turnaround Time of 7 days
- Dedicated Senior Capital Allowances Consultant On-hand
- Prioritised Capital Allowances Valuation Report
Once your survey is complete, we will be able to tell you accurately your potential claim amount. We have a 100% success rate when agreeing our reports with HMRC.
We are happy to answer any questions you may have; contact us as National Care Association members today and see what we can unlock for you.
Fulcrum Care Ltd

(Supplier)
---
Spitfire Suite 7, Airport House, , 265 Purley Way,, Croydon,, CR0 0XZ
---
Fulcrum
Fulcrum is a dedicated care home management support service set up to add value to local care home operators and area management teams. Our team of experienced care home professionals can provide support and guidance on regulation, operational matters and anything else relating to care home management. We deliver this by phone, online or care home visits.
Our Operations Specialists are care home managers, area managers and operations managers who have worked with small to large care home groups. Our Support Specialists are former heads of finance, human resources and marketing from the care sector.
You'll have a dedicated Care Manager, with care home management experience and senior manager back-up, who works as if based in your office, plus scalable support when you need it and management cover for holidays or sickness.
Grey Matter Learning

(Supplier)
---
---
HMA Tax

(Supplier)
---
Karmen Freimuth - Head of Partnerships
---
HMA Tax are an award-winning team of qualified Accountants, Tax Advisors and Surveyors, specialising in embedded capital allowance claims.
Embedded capital allowance claims unlock tax relief associated with items held within a commercial property. Due to the valuation procedures and complex statutory policy associated with these claims, a specialist team of surveyors and tax experts is required. This is not something your accountant would have typically claimed for you.
HMA Tax helps thousands commercial property owners each year in identifying unclaimed capital allowances and receiving significant tax relief.
Our service is guaranteed to be fully HMRC compliant to get our clients the maximum tax refund. We specialise in Capital Allowances tax relief and our expert in-house team work exclusively in this niche area of taxation.
To find out how much you could receive, visit our website and estimate your claim here
Howden

(NCA Sponsor)
---
1 Linear Park, Avon Street, Temple Quay, Bristol, B52 0PS
---

Howden Insurance Brokers Limited (HIBL) have been the National Care Association's preferred insurance provider since 2005, a partnership of which we are very proud.
Our Care division which included Care Home Insurance Service ('CHIS') and PrimeCare has over 20 years' of experience and expertise in providing insurance solutions for care homes in the UK. Much like the NCA, we are striving to improve standards.
All our products and services are designed around the particular needs of care providers. We work together with you to understand your business's risks and help design an insurance solution that provides the right cover for you. This ranges from protecting the your main exposures, your property, revenue and liabilities, to other relevant requirements such as cyber protection, statutory engineering inspection, management liability covers, legal expenses, minibus cover etc.
If you have a question relating to any insurance matter, please speak to a member of the Howden Care team on 0117 205 1850.
IPA

(NCA Sponsor)
---
IPA Purchasing Oak House, 39-41 The Parade Claygate, Surrey, KT10 0PD
---
IPA Purchasing - the appointed purchasing consortia to the National Care Association.
Free Purchasing Service & No minimum contract period ... as we are confident in our ability to deliver the best savings and supplier service you can have
Discounted prices with more than 300 suppliers • Continuous Price Analyses to monitor and control your costs without compromising on quality
Quality and Food Safety Approved Supplies guaranteed in our Due Diligence Contract • Monitored Supplier and Delivery Performance to ensure accurate service
Assigned Product Sourcing Specialists dedicated to deal with all of your enquiries and resolve any invoice or supplier issues if they should occur • Frequent Customer Care dialogues and visits to make sure you are 100% happy
Training by the suppliers and Extended Warranties from manufacturers • Comparative Performance Reports give a clear indication of the effect of food policy decisions
Supplies Sourcing Service for products you require on a more infrequent basis. • Supplier Offers and Promotions with Samples sent out monthly so you are informed first hand of the best deals
Option of Central Billing Scheme to pay all of your monthly invoices from different suppliers in one payment. • Points Reward Scheme to earn money while purchasing. Points can be redeemed at the end of the year either by a credit note against your account or a cheque.
With IPA you can Save up to %50 on your invoices with leading catering, clinical & medical, furniture, equipment, uniform, utility and many other suppliers.

See a selection of the most popular suppliers:

3663
Brakes
Dairy Crest
KFF
NCB Foodservice
Bunzl
Cannon
Intacare
Johnson Diversey
Aid Call
Care Shop
Meltemi
Badgemaster
JobSwipe

(Supplier)
---
---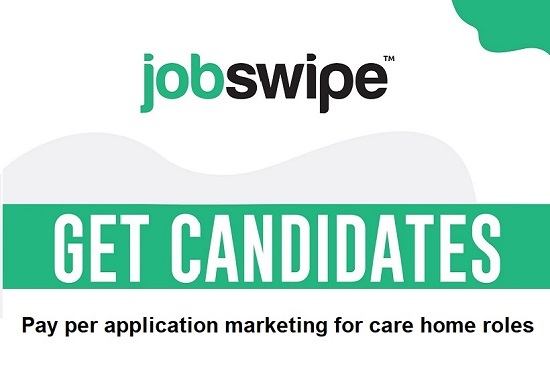 Do you need staff for your care home?
Are you having trouble filling vacancies?
Have you been paying for job posting and not getting applications?
Then let JobSwipe help!
JobSwipe is the No 1 British Job App.
We specialise in care and hospitality roles and have millions of registered candidates.
We can promote your jobs in our app and onto social media like Facebook, Instagram, Tiktok, Pinterest and Snapchat to generate applications to your jobs.
Unlike other job boards we do not charge per job posting we only charge per application so if you do not get any applicants then you do not pay anything.
You can set a monthly a budget and a price per application and then let us do the rest.
So please get in touch and we can set you up and help you drive in more applications to your jobs.
Hiring made easy!
Log my Care

(Supplier)
---
Launch 22 , 32 Cubitt Street, Kings Cross. London, WC1X OLR
---
Log my Care is the new, free and easy way to get your care home using electronic care plans in just a few minutes. We've worked directly with carers, managers and care-home owners to create a system that helps everyone in residential care to do their jobs better. To top it off, we're always improving the Log my Care system, with more features to help you provide the best care possible. To find out more or get the care management system in your home, visit www.LogmyCare.co.uk

What are you waiting for? Get logging!
View our video explaining what we do on YouTube: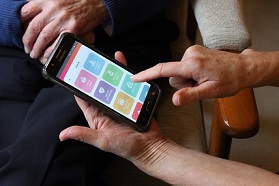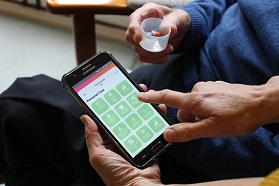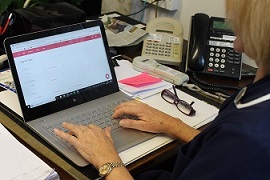 .
.
.
.
.
.
.
.
.
.
.
.
.
.
.
.
.
.
.
.
.
.