29th October 2020
PRESS RELEASE - Home Office position on migrant workforce opportunities in Social Care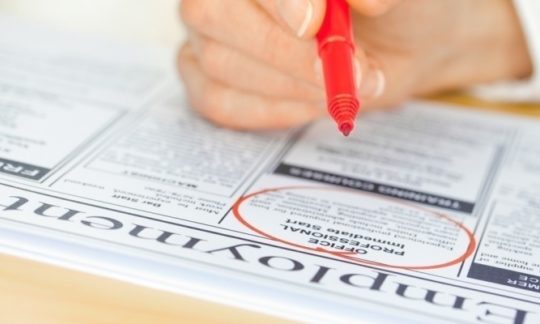 National Care Association (NCA) is astounded by the Home Office's rejection of the recommendation, from its own Migration Advisory Committee, to add senior social care workers to the Shortage Occupation List (SOL) alongside NHS workers.
The Home Secretary, has indicated that this decision may be "paused" and any change may be based on "how quickly recovery is evidenced post Covid". Once again there is a clear expectation that the vacancies currently in the sector could be filled by recruiting from people who have found themselves in the challenging position of having lost their jobs.
It is important to note that the Sector has faced increasing recruitment challenges pre-pandemic, this is not as a direct result of the pandemic. For the Home Secretary to ignore the consistent advice of health and care experts is astounding.
The Social Care Sector is frustrated that the NHS continue to have far more favourable terms and conditions of employment and therefore recruitment for them is far less challenging. The points based system clearly favours the NHS whilst offering no alternative opportunities for social care providers when they are unable to recruit from the domestic workforce.
Nadra Ahmed OBE, Executive Chairman of NCA said:
"Sadly the Home Secretary has chosen to ignore the considered advice of her own experts who have consulted widely on this issue. If her assumptions are right, that we can recruit from those who have found themselves amongst the people who have lost their jobs, I wonder why she did not feel that this was an appropriate policy for the NHS and curb their access to the migrant workforce too.
The truth of the matter is, that once again, assumptions are being made about the skill levels of those working in social care settings because successive governments have failed to address the qualification agenda and the long term funding of social care.
It is time that the Home Secretary stepped outside her comfort zone and spoke to the sector about the impact of her decisions. We need a short, medium and long term solution to the employment crisis in social care and, in the short term, we have to be able to recruit from outside the UK whilst we work toward creating opportunities for a domestic workforce based on status and pay.
This now falls squarely on to Matt Hancock the Secretary of State for Health and Social Care to fight for Social Care by pointing out the facts and ensure that vulnerable people cared for in our sector are not being disadvantaged by a flawed policy decision by the Home Secretary."