18th September 2018
Press Release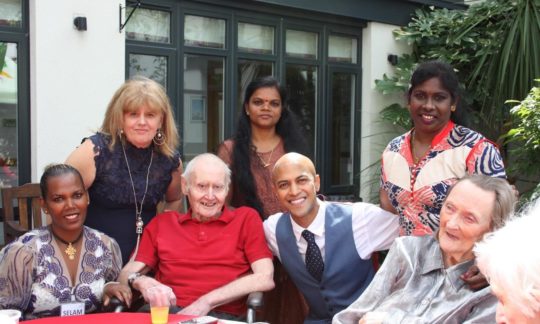 National Care Association member takes Namaste Care to the global care market, with the first conference of Namaste Care International on Friday 5th October 2018.
'Namaste Care International', a global initiative to help educate individuals and healthcare providers about a programme for people in the advanced stages of disease, including dementia, launches in London next month.
The word 'Namaste' means "to honour the spirit within" and Namaste Care honours the individual receiving its services. Developed and pioneered in the USA by Professor Joyce Simard, Namaste Care has two basic principles: a loving touch approach to all interactions, and a calm environment.
Delegates at the first conference of Namaste Care International on Friday 5th October 2018 will hear practitioners from the UK and around the world speak of their experiences in delivering Namaste Care, and take part in workshops targeted to specific healthcare settings. Namaste Care 'Champions' have been appointed to represent Australia, the Czech Republic, England, Greece, Iceland, the Netherlands, Scotland, Singapore, Music Therapy, Hospices, Hospitals and Home Care organisations.
Namaste Care International founder and honorary chair Professor Simard, comments: "Namaste Care helps people with advanced illness to live, not simply exist, for as long as possible. It improves the end-of-life experience for the person with a terminal disease, their families and carers. When I created Namaste Care in a Vermont veterans' home in 2003, I had no idea it would be adopted around the world, so it's very exciting to be in at the start of this new organisation".
END
For further information please contact:
National Care Association: Nadra Ahmed on 01634 716615
press@nationalcareassociation.org.uk
Namaste Care International: GILLIAN HENSLEY-GRAY 020 8778 8545
Photo shows: Namaste Care International Director, Rishi Jawaheer, with residents and staff of Oatlands & Oatleigh Care Village in London.