Suppliers
Suppliers Directory
Suppliers Directory Content Here
We found 1 suppliers:
Acuity Law

(NCA Sponsor)
---
---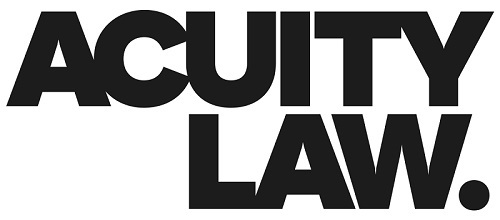 We're a team of instinctively commercial lawyers, passionate about delivering the best legal service with our people and our clients at the heart of everything we do.
Acuity Law is a top ranked law firm offering a business-to-business legal service throughout the UK and internationally. The firm was established in Wales and has offices in Bristol, Cardiff, London, Liverpool, Leeds, and Swansea.
We are Acuity Law – a team of lawyers who like to do things a little differently. Established in 1999, we're a team of 100+ exceptional and instinctively commercial lawyers with an entrepreneurial spirit and an appetite for a better legal service, our clients are at the heart of everything we do.
Naturally inquisitive and entrepreneurial, our teams of exceptional people detect legal problems early and solve complex business challenges quickly and efficiently.
The firm's culture is reflected in the quality of clients and the speed and precision with which the Acuity law team gives advice. Acuity Law is proud to have a growing portfolio of fantastic clients and one that is built on long-standing relationships.
At Acuity we continually strive to improve the client experience and the technology that underpins our service and offer our clients a bespoke line of membership services and tailor-made products to include Acuity Counsel Service, Acuity Reputation Management and Acuity Data Assist. Our reputation for innovation and entrepreneurship ensures a focus on cost-effective, pioneering legal solutions across 17 different practice areas, designed to revolutionise our market.