12th December 2018
NCA Announces 2018 Member of the Year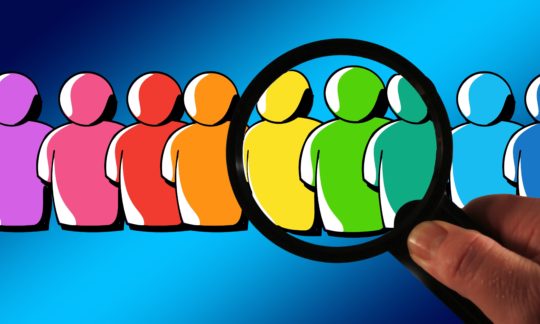 We know that there are examples of great care amongst our membership so we wanted give you the opportunity to tell us and all your fellow providers about it. After some careful planning we launched our quest to find our very first Member of the Year.
We asked you all to tell us about your care service and how you have implemented change and improvement; big or small, that has been sustainable and benefited those in or around your care service; staff, service users and relatives.
We were looking for a care service that has ;
implemented innovative ideas
initiated sustainable change
provided exceptional care
turned-around your care service
positively improved ethos / culture
And you certainly didn't disappoint us! From the entries we received we have selected two winners.
NCA Board's Member of the Year - White House Nursing Home
NCA Staff Member of the Year - Admiral Care Limited
Congratulations to both homes, read their stories below.
Thank you to all those who submitted entries and shared their stories with us. It was a very tight run competition and was wonderful to see how much passion and dedication you all have for what you do, and the thought and care that goes into your work every day to improve the lives of those you provide for.
---
NCA's Board's Member of the Year 2018: White House Nursing Home
The White House Nursing Home was recently rated as "Outstanding" by CQC, currently the only Outstanding nursing home in the Borough of Kingston.
This achievement was followed by winning the "Best SME" and also Kingston "Business of the Year 2018"at the Kingston Business Excellence Awards 2018.
Residents get exceptional care especially at the End of their Lives. Evidencing this the home has been accredited with the GSF (Gold Standard Framework) Award for training at End of Life Care with "Beacon" status, which is the highest grade attainable.
The home is run by an experienced team and staff go out of their way to make every minute count and do what they can in order to ensure the residents are safe, well cared for and live in a homely, friendly environment.
Activities in the home are exceptional and home has its own forms of transport (van and scooter) enabling independence and choice. Activity programmes comprise of scrabble mornings, flower arranging mornings, trips out and enjoying entertainment programmes of live shows & performances. Residents regularly enjoy trips to Richmond Park, Garsons Farm, local shops and other local events.
Survey results from residents, family and relatives are also exceptional. This information is then shared and feedback is actioned.
The White House Nursing Home has their own Dignity Champion whose role is to promote and maintain resident's dignity throughout their daily routine
Noted in the CQC report is "Measures were in place to reduce identified risks to people's health, safety and welfare". One person's relative told us, "My [family member] has been bed bound for a while and were astonished that staff had managed to prevent them developing any pressure sores, which is what happened within a few weeks of them moving into their previous care home." Another relative commented, "I've been so impressed with the staff who with the help of the SALT team have managed to get my [family member] eating and drinking again, despite them being at high risk of choking, malnutrition and dehydration."
Recently where a resident was in the final few hours of his life, the home opened the doors through the night for relatives and family to visit - at one stage 40 people were visiting this particular resident holding vigil by his room and in the communal areas in the middle of the night, staff responded by preparing sandwiches, refreshments and making family comfortable.
The Home constantly have to go beyond the parameters of just good care - especially when someone is nearing end of life and have requested from management and staff help and assistance, which has made all the difference to the resident. This ranges from finding lost family members to looking after the residents pets after the resident has passed away.
This attention to care, serving humanity and basic love of the job is what makes The White House stand out from the crowd. They highlighted a few examples of going beyond expectations but are committed to this being a daily part of their working week. "To the resident - it makes ALL the difference at a time where you get no second chances."
"Passionate about care"
---
NCA's Staff's Member of the Year 2018: Admiral Care Limited
Admiral Care is an independent Homecare Provider and Day Centre based in Portsmouth, established to respond to the care needs of their community and committed to providing a comprehensive range of domiciliary care and support to people of all ages and disabilities.
Admiral Care staff from carers up to management have worked extremely hard improving their CQC rating from inadequate in 2015 to Good in July 2018.
The registered manager stated "I am so proud of what my team have achieved, and I feel that winning this award would show them their efforts have not gone unnoticed or unrewarded". They pride themselves on being "The company that really cares" and staff provide a service above and beyond the normal duties.
The Day Centre service is subsidised buy Admiral Care Ltd and staff are willing to volunteer their time in the day centre as they are all aware of the importance of keeping this service open to all but mainly to the service users that have no family and those with Mental Health issues that at times have not been accepted into the local government run day centres.
If it was not for the generosity of the staff the Day centre would have had to close 2 years ago leaving their service users with no meeting place to talk to friends that they have made since it opened in 2014
Admiral Care provide support for service users needs at a more realistic cost, with the day centre open 7 days a week 365 days of the year. Any service user is welcome to use this service and disabled transport and fresh home cooked meals are provided daily
The registered manager stated "My staff amaze me as over the past year 2 key members of our team have lost their own mums to cancer and yet they still turn up for their shifts. Both these staff have quoted "care must go on" even under the circumstances that they are dealing with!
In my opinion I have the best team of carers in the north south east and west. They all should be recognised for their standard of care and their empathy to others. They help service users achieve their wishes in remaining independent in their own homes."
Service user testimonial: "There are a few absolute gems in this world, they are people who make a tremendous difference in other people's lives... with the smiles they give, the blessing they share, and they warm the hearts of everyone around them. These rare and remarkable people are so deserving of hope and happiness. They are the people who are incredibly unique, enormously thanked, and endlessly appreciated for everything they do. And one of those wonderful, deserving, and one-of-a-kind people is most definitely you."
---
Member of the Year 2018: Highly commended entrants
Oatlands Care Home—JAWA Group They have implemented a programme of daily Namaste Care, helping people with advanced illness to live, not simply exist, for as long as possible. Quite simply it improves the end-of-life experience for the person with a terminal disease, family members and carers.
Their residents are now visited every month by toddlers from a local day nursery for structured sessions, monthly visits by a team of therapy animals, 'Nightingale Dogs' offering a 'paws on' experience of fun, entertaining and emotionally beneficial activities and a fortnightly poetry club.
Chapel House Care Centre Chapel House Care Centre has been a force for change and dynamic innovation since the service was turned around in 2017 after an established management team took the helm to drive forwards the improvements that had been identified by regulators and commissioners. The integration of an innovative service, at the same time as making sustainable improvements to the quality of the traditional service required a whole team approach and the positive impacts in both areas was recognised in achieving five goods at CQC inspection.
Mentaur Limited Mentaur has an active programme of research and conference development in the areas they work in. Their research interests range from developing new and innovative tools to measure quality of provision for people with autism to engaging new technology to progress people with disabilities.
Autumn Lodge Autumn Lodge has become a bio, physio, social home and recently began working alongside the InReach to stop all anti - psychotics within the home. They have a positive and proactive approach to staff training and have students coming from Germany, Spain and Switzerland to engage with residents and staff promoting knowledge sharing to ensure residents receive the best, individualised care possible.