Suppliers
Suppliers Directory
Suppliers Directory Content Here
IPA

(NCA Sponsor)
---
IPA Purchasing Oak House, 39-41 The Parade Claygate, Surrey, KT10 0PD
---
IPA Purchasing - the appointed purchasing consortia to the National Care Association.
Free Purchasing Service & No minimum contract period ... as we are confident in our ability to deliver the best savings and supplier service you can have
Discounted prices with more than 300 suppliers • Continuous Price Analyses to monitor and control your costs without compromising on quality
Quality and Food Safety Approved Supplies guaranteed in our Due Diligence Contract • Monitored Supplier and Delivery Performance to ensure accurate service
Assigned Product Sourcing Specialists dedicated to deal with all of your enquiries and resolve any invoice or supplier issues if they should occur • Frequent Customer Care dialogues and visits to make sure you are 100% happy
Training by the suppliers and Extended Warranties from manufacturers • Comparative Performance Reports give a clear indication of the effect of food policy decisions
Supplies Sourcing Service for products you require on a more infrequent basis. • Supplier Offers and Promotions with Samples sent out monthly so you are informed first hand of the best deals
Option of Central Billing Scheme to pay all of your monthly invoices from different suppliers in one payment. • Points Reward Scheme to earn money while purchasing. Points can be redeemed at the end of the year either by a credit note against your account or a cheque.
With IPA you can Save up to %50 on your invoices with leading catering, clinical & medical, furniture, equipment, uniform, utility and many other suppliers.

See a selection of the most popular suppliers:

3663
Brakes
Dairy Crest
KFF
NCB Foodservice
Bunzl
Cannon
Intacare
Johnson Diversey
Aid Call
Care Shop
Meltemi
Badgemaster
JLA Ltd

(Supplier)
---
JLA Limited, Meadowcroft Lane, Ripponden, West Yorkshire, HX6 4AJ
---
As the UK's leading supplier of commercial laundry machines, JLA continues to be the care industry's number 1 partner of choice for providing solutions that will reduce the hassle and cost of running critical areas of your business - and deliver the highest standards of hygiene. Our OTEX Ozone Disinfection system is unbeatable when it comes to killing micro-organisms such as MRSA and C.Difficile, while our latest SMART Wash and SMART Dry technology could save you around a third on your energy bills. Across all our innovations though, specially formulated JLA detergents will ensure you get the best wash in every wash.

But our expertise doesn't end there. Our new range of cooking, refrigeration and dishwashing equipment (including combi ovens, oven ranges, fridges, freezers and dishwashers) means you can benefit from first class machines and service in your kitchen too. And because we know how important infection control is to you, we've also developed a range of time-saving sluice room solutions to enhance your hygiene procedures and make life easier and more pleasant for both staff and residents.

Of course, whatever you need in terms of equipment is backed up by unrivalled support. In addition to market-leading machines, we offer 7-day breakdown cover, rapid response and 24/7 freephone assistance and planning/design services as well as project management capabilities.
Lester Aldridge

(Contact)
---
---
Lester Aldridge LLP are nationally recognised as leading solicitors to the care sector. Chambers Legal Directory rates Peter Grose and Jeremy Allin as leaders in the field. We specialise in helping care providers meet the challenges of a new regulatory system and increased funding pressures. We specialise in regulatory, contracting and safeguarding issues. We act for a number of supported living providers, drafting all documentation and liaising with CQC and contracting authorities.

Allison Grant heads a team of specialist employment lawyers who provide a supporting advisory arm to care homes throughout the UK in respect of employment related queries including day to day HR advice
and Employment Tribunal work.
Live in Care

(Supplier)
---
---

Live In Care jobs is a specialist online resource connecting live in carers with those who need Live In Care.
Looking for Live In Care Work? Submit your profile today
Do you have a Live In Care Vacancy, advertise now.
Log my Care

(Supplier)
---
Health Foundry, 1 Royal Street, London, SE1 7LL
---
Log my Care is the new, free and easy way to get your care home using electronic care plans in just a few minutes. We've worked directly with carers, managers and care-home owners to create a system that helps everyone in residential care to do their jobs better. To top it off, we're always improving the Log my Care system, with more features to help you provide the best care possible. To find out more or get the care management system in your home, visit www.LogmyCare.co.uk

What are you waiting for? Get logging!
View our video explaining what we do on YouTube: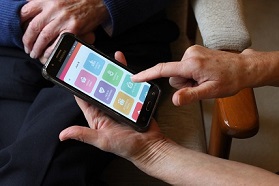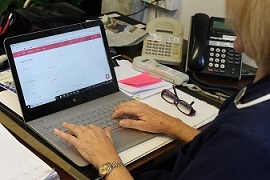 Peninsula

(Supplier)
---
The Peninsula, Victoria Place, Manchester, M4 4FB
---

Peninsula is the UK's most trusted business advisor. We help employers solve problems in areas of employment law, health & safety, HR and employee wellbeing. In practice, this covers everything from recruitment advertising to risk assessments, insurance to legal representation, dispute resolution and dozens of other matters.
We protect more than 3,000 care providers throughout the UK. From multi-site residential care home groups to local community nurseries, GPS and foster homes – we make sure care sector employers can continue to focus on their residents whilst also assisting in securing the very best CQC rating.
For a small business to navigate that maze of employment law and Helath & Safety compliance without the right help is next to impossible. But the cost of having an HR or H&S professional on staff is too high for most small businesses, and traditional lawyers often don't understand small business needs.
That's where Peninsula comes in. With us on your side it's like having your own HR and H&S team at a fraction of the cost.
Today our services go beyond employment and HR to cover health and safety management, insurance, employee wellbeing, and much more besides. Support always provided by a handpicked team of experts, so you can be sure you're getting the best.
With free 24/7 advice 365 days a year – we help more small and medium sized businesses in the UK every day than any other professional services provider.
Interested in learning more about Peninsula? Speak to:
Quality Compliance Systems

(NCA Sponsor)
---
---
Quality Compliance Systems (QCS) provides high quality bespoke Care Quality Commission (CQC) policies, procedure and toolkits for Adult Social Care providers.
No matter whether you're a start-up or an established service provider. QCS is the simple way to meet the new Fundamental Standards and prepare you for the new CQC inspection regime.
QCS can help you
Provide evidence to meet the 5 Key Questions
Meet all your KLOEs
Support your PIR
Survey your stakeholders
Coordinate your Risk Assessments
Develop Care Plans and much more.
Our policies and procedures are continuously updated in order to provide you with the most up-to-date, comprehensive, and user-friendly documents available.


If you're not a QCS customer, what are you waiting for? We offer a no-obligation FREE trial. Call us today on 0333 405 33 33 to find out why we are the go to resource for over 33,000 users nationwide.
Sharpsmart Ltd

(Supplier)
---
Unit 44, Enterprise City, Meadowfield Avenue, Spennymoor, DL16 6JF
---
Sharpsmart Ltd are defining the future for the safe management of healthcare waste. Our lifework was born 10 years ago out of a passion for minimising the risk inflicted on healthcare professionals from unsafe waste handling. From peer-reviewed, safety-engineered sharps containers to comprehensive waste collections, each of our solutions has been specifically engineered to help your healthcare facility exceed its goals in the critical areas of Protection, Sustainability, Value, Compliance and Education. Our core product, the reusable sharps container is clinically proven to reduce sharps injuries and eliminate over 32% of sharps waste. It has helped facilities across the UK to reduce sharps injuries by a minimum of 25% in year 1, decrease CO2 emissions by 91%, stay compliant and reduce procurement and disposal costs. Amongst our other products is the Clinismart system, which is an innovative way to deal with waste that is generated at a patient's bedside. Comprising of a range of bespoke components and blended learning tools, the solution is designed to safely contain and divert waste at the point of generation – helping to significantly reduce costs.
All our solutions are benchmarked to achieve the highest degree of ecological sustainability. As a business, we are committed to minimising the environmental burden of healthcare-generated waste.
TAG Medical

(Supplier)
---
---
The Safety Business

(Contact)
---
---
We're workplace safety consultants renowned for our practical, cost effective health and safety risk assessment and management advice.

Our workplace health and safety advice will help safeguard your employees, your reputation, your business. And your peace of mind.