19th July 2017
Quality Matters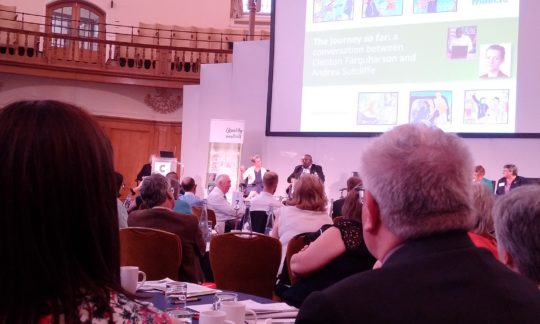 Quality matters commitment to improve adult social care launched
NCA Board member Joyce Pinfield and Development Director Tracy Wharvell along with the Care Quality Commission (CQC) and more than 100 people, organisations and national bodies with an interest in adult social care officially marked the launch of the Quality matters commitment yesterday.
Quality matters is a shared vision on how quality care and support can be achieved and person-centred care becomes the norm for all. It has been jointly developed to ensure that staff, providers, commissioners and funders, regulators and other national bodies all play their part in listening to and acting upon the voice of people using services, their families and carers.
Andrea Sutcliffe, CQC's Chief Inspector of Adult Social Care, said: "I am delighted to support the launch of the Quality matters commitment. This is an important moment for adult social care – such a broad coalition of people and organisations coming together to focus on quality will I hope make a sustainable difference for people using services, their families and carers. We know that the sustainability of good quality care is precarious so it has never been more important to bring everyone who cares about social care together to make sure quality remains central to all our work."
The Quality Matters initiative is co-led by partners from across the adult social care sector. Adult Social Care: Quality Matters sets out a single view of quality and a commitment to improvement. The summary action plan sets out 6 priority areas to make progress on improving quality in the first year.
National Care Association sits on the advisory board of Quality Matters.
For more information contact quality.matters@dh.gsi.gov.uk.