14th June 2018
Local Authority Care Rates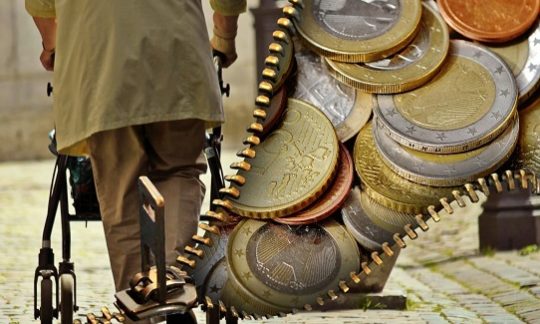 With yet another consultation into long term care funding scheduled for the summer, we begin a series of articles over coming editions, which look at some of the issues within our social care system.

Whatever the outcome, a change may still be some time away and so it seems likely that our current care funding system will be with us for some time to come. For around half of those entering a care home, this will mean reliance on funding support from their local authority and with budget cuts continuing, the amount available for social care needs is already under severe pressure.
We might all expect that the underlying rates, which local authorities pay for care, are based on the same criteria and follow a consistent format. However, following a Freedom of Information request by Royal London, figures have exposed some significant differences in the approach of councils to care funding.
The data reveals the maximum amount councils will pay per week for a given care need. Not only does this vary hugely, but some local authorities admit they regularly exceed their own caps – while others apply no limits at all. The research identified three different approaches taken by local authorities to funding care:
Authorities which have a fixed ceiling for care home funding which they will not exceed, regardless of actual care costs. Examples include:

Blackpool, which will not exceed a fixed limit of £476 per week;
Bury, which has a standard fee limit of £460 per week;
Hartlepool, which will not go above £521 per week;
Luton, which has a limit of £735 per week which it will not exceed for 'in-borough' placements.

Authorities which have a published ceiling, but which regularly exceed it on a case-by-case basis. Examples include:

Oxfordshire, which has a starting rate of £493 per week for residential care but breaches this in 94% of cases;
Poole, which says it will pay £490 per week for care home places, but exceeds this limit in 84% of cases;
Solihull, which says it will pay £549 per week, but exceeds this limit in 74% of cases;
Sandwell, which says it will pay £408 per week (or £459 for those with dementia), but exceeds this limit in 56% of cases.

Authorities which say they have no set fee limit but negotiate each placement on a case by case basis. These include:

Buckinghamshire, which says it has no set rate;
Cornwall, which says it does not operate a 'tariff' system but funds on an individual basis;
Croydon, which funds on an individual basis 'according to need'.
In all, roughly one third of councils had a fixed limit which they never, or rarely breached, while around half had a limit which they routinely breached. The remaining sixth of authorities said everyone was treated on a case-by-case basis.
The data also revealed that the approaches of councils do not appear to reflect the actual cost of care in their areas. Oxfordshire homes, for instance, charge the highest average fees at £955 a week, according to recent figures from comparison website Trusted Care, but Oxfordshire County Council will only pay up to £493 a week. By contrast Solihull Metropolitan
Borough Council, which will pay up to £549 a week in the West Midlands region where homes charge a lower weekly average fee of £533.
These discrepancies are part of the problem forcing providers such as Four Seasons, to the brink of collapse and also explain why many "self-funders" are required to pay higher fees in order to subside placements made by local authorities.
This cross subsiding process is nothing new. Despite the obvious inequality, nothing has been done to rectify the position during the last 20 years and it seems that little is likely to change in the foreseeable future.
The figures obtained by Royal London also indicated that where families are prepared to push for higher contributions from the local authority, there is a good chance of obtaining them but this in turn means that older people placed in homes directly from hospital and those without family able to negotiate on their behalf, are particularly vulnerable to these regional practices.
Later Life Asset Management Director, Stuart Cartwright commented, "These findings are disappointing. Most people are entitled to believe that when dealing with the local authority there is a national process involved. The idea that each authority seems to act independently and with little commonality will come as a real surprise, as will the idea that those who shout the loudest can achieve a better outcome."
Article by: Later Life Asset Management - May 2018