20th July 2017
I Care…Ambassadors can help meet the growing demand for staff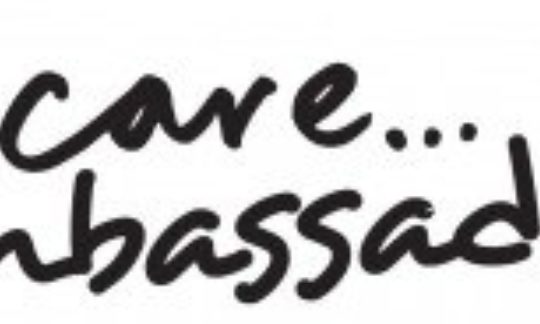 New figures from Skills for Care suggest that the number of adult social care jobs will increase by 31% to around 2 million by 2030; this means we'll need to find enough people to fill an extra 500,000 jobs.
If you're an adult social care employer it's never been more important to find new ways of recruiting and retaining staff, and I Care…Ambassadors is a great way to inspire others to work in social care and develop your existing staff.
You can sign up and nominate your staff to become ambassadors, who go out to deliver careers activities in the local community – including talks to potential recruits, information stands and workplace visits.
In fact 93% of people had a better idea of what it's like to work in social care having heard from an ambassador, and over a third said they were more interested in a career in social care.
Curado is a small care provider in Surrey who joined I Care…Ambassadors to promote their organisation, grow their networks and develop their staff.
They've seen lots of benefits from being part of the initiative and their managing director, Yvonne Obuaya, said:
"It has promoted the business and given us connections with networks outside of our daily activity."
It's also a great opportunity to develop your staff and 83% of care workers felt more motivated in their work having become an I Care…Ambassador.
Yvonna told us:
"It has boosted the confidence of our staff and enhanced their personal and professional development… It makes them realise how much they know and how much they've grown in their roles."
If you're interested in joining, read more about I Care…Ambassadors and how it works at www.skillsforcare.org.uk/icareambassadors
Before you sign up read the Care quality expectations to make sure you're eligible, and agree to the Principles and Pledge which outlines what's expected of employers and ambassadors.
When you're ready you can sign up online and we have guidance to help you through this process.